Stewart
Henderson
Stewart Henderson is a Sony Award-nominated broadcaster, songwriter and poet. He hosted Questions, Questions on BBC Radio 4 for ten years, as well as contributing to numerous documentaries and features on the BBC World Service and Radio 2, amongst others. His (mostly humorous) poetry has been published in several collections, and has featured in broadcasts on radio and television.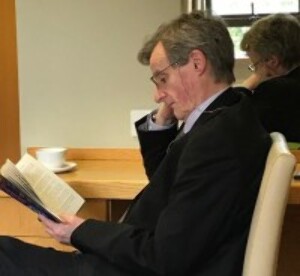 Paperback £8.99 £7.99
ISBN: 978-1-78959-038-8

A thoughtful and engaging companion for all who experience times of spiritual crisis. Sarah Parkinson describes her experience of a time when God, on whose presence she had always relied, suddenly seemed to be absent from her life.