Novel History: Writing Fiction About WWII (David Lowther)
Added about 6 years ago by Sacristy Press
Author David Lowther will probe this critical period of our history and discuss how he crafted his page-turning fiction around the horrifying events of the Second World War.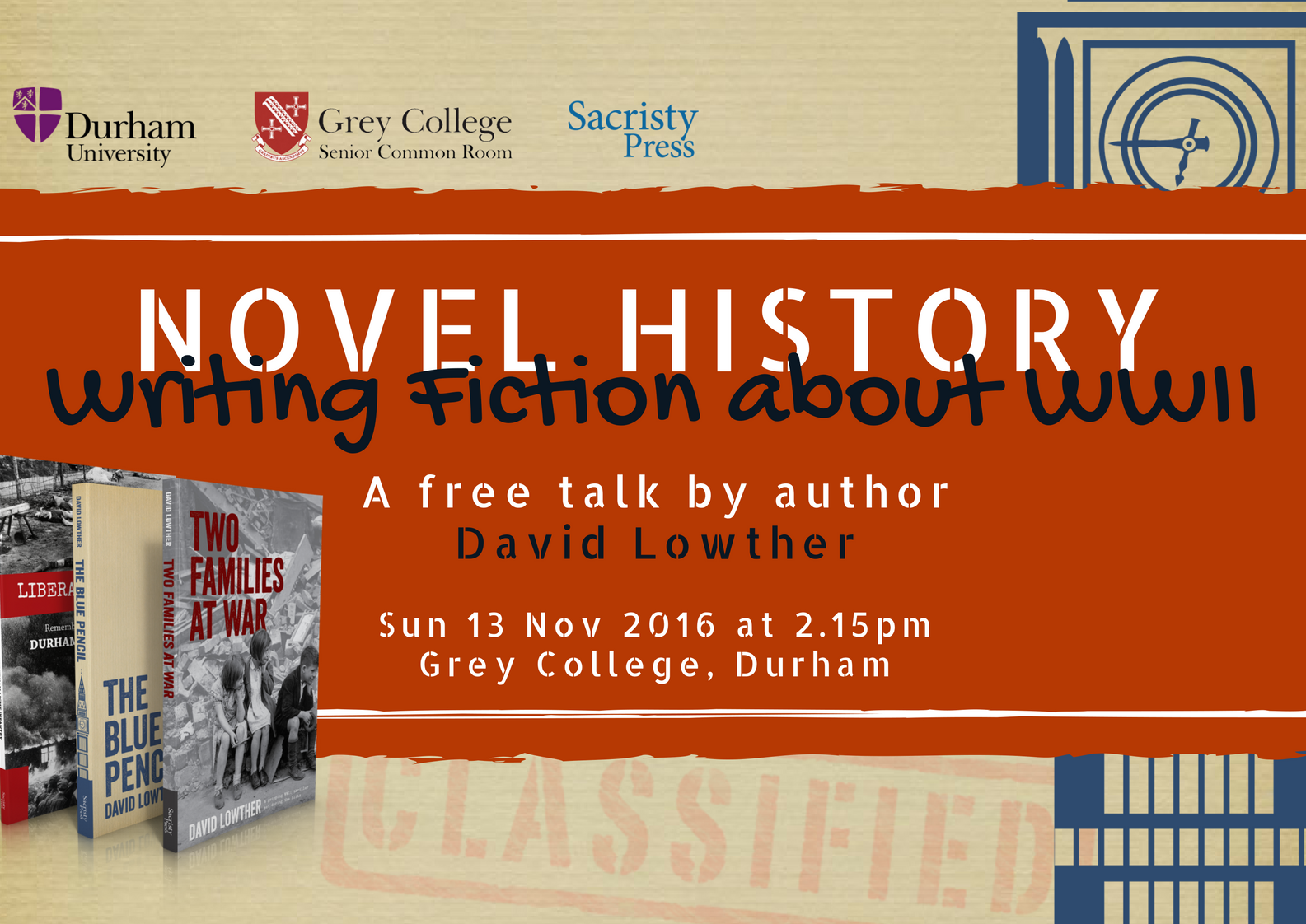 Lowther is the author of two novels set in wartime Britain, The Blue Pencil and Two Families at War. He also wrote Liberating Belsen: Remembering the Soldiers of the Durham Light Infantry, an historical account of an event that shocked the nation in 1945.
The talk is free and anyone is welcome to attend. For more information, please email Peter Swift at Grey College (g.p.swift@durham.ac.uk).
2.15pm on Sunday 13 November at Grey College, South Road, Durham, DH1 3LG.
---
Please note: Sacristy Press does not necessarily share or endorse the views of the guest contributors to this blog.