Historical Novels – Fact or Fiction?
Added about 2 years ago by Susan Bell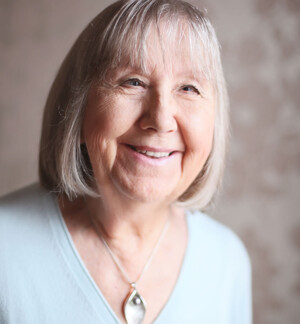 GUEST BLOG: Susan Bell, author of our June #BookOfTheMonth, explains how her novel came about after many years' searching for the truth and finding conflicting information about the involvement of a Northumbrian woman in the 1715 Jacobite Rebellion in the North East of England.
My interest in the Jacobite Rebellion was sparked in an inn in Northumberland one Sunday afternoon at the age of 12, while sipping tea and eating thin slices of malt loaf and half listening to my parents' boring conversation. I noticed a frieze of names painted in faded gold near the ceiling round the edges of the four walls. One woman's name stood out in a list of largely aristocratic men's names: Dorothy Forster. I promised myself that one day I would find out why her name was there amongst all those men. Then life happened!
In my fifties, while working part-time in Zimbabwe, I started to research in history books I brought from England. I had discovered in my early twenties that the men's names were those involved in the Jacobite Rebellion. Now I was looking for answers to my questions about what part Dorothy Forster played in the Rebellion. When I returned home in 2000, more resources were available: Bamburgh Castle, Newcastle Central Library, Records Offices, Newcastle University Archives, The Lord Crewe Arms in Blanchland and then the increasing information on the internet. The books I dipped into or read in full is too long to list here. Some of what I read left out references to what happened in the North East of England completely and only wrote about what happened in Scotland. Some highlighted Dorothy and her brother Thomas Forster. Others only recorded aristocratic names involved, despite the fact that Thomas Forster officially led the rebels—which included Scots as well as those from England—through Northumberland, Cumberland, Westmorland and Lancashire. Some resources were damning about Thomas. The pamphlet I found in Bamburgh Castle said he simply joined "with an eye to the main chance". Others implied he was useless at making decisions and largely responsible for the rebels' defeat in Preston. There were those, however, who recorded that he did his best in difficult circumstances despite not having any experience in battle. He was, after all, a Northumbrian MP and only given the title of General because he was a Protestant, unlike the Roman Catholic aristocrats involved. It was thought that more soldiers would join if it was seen that they were of one mind in their quest to restore the Stuart monarchy.
Not until I found Leo Gooch's brilliantly researched history book A Desperate Faction did I find that the various skirmishes and events throughout the Rebellion were much more complicated than how the victors recorded them. It didn't help that much of the contemporary information was provided by the turncoat Reverend Patton, who was given a pardon by the government for his part in the Rebellion. Very little was mentioned about the mistakes made by the Earl of Mar in Scotland or the lack of support when the "King over the water" landed in Scotland after his journey from France.
Although Dorothy's involvement was briefly acknowledged in Gooch's history, further information about her was even harder to find. When I discovered the 19th-century book Historical Register of Remarkable Events, a record of every notable event during the 18th century, in the (now closed) Morpeth Records Office, Dorothy's part in her brother's escape was there. With that and further information from Gosforth Records Office and in the Pedigree of the Forster Family in Newcastle Central Library, I finally got a more reliable picture of what I believe Dorothy did and how her story ended. A footnote by her niece records Dorothy's surname which indicates who she shared her life with after the Rebellion.
Of course, even after all that research, I can't vouch for the absolute accuracy of everything I wrote in A Similar Devotion. I used the facts I found. But putting words into the mouths of historical figures and describing their actions is a dicey business. I can't even say that what I wrote is probably true. But I can say it's possible. After all, it is a novel!
---
Susan Bell is the author of our June #BookOfTheMonth. A Similar Devotion is a dual narrative set at the dawn of the twenty-first century and in the compelling political landscape of the Jacobite Uprising. This tale shows that while the world may change, love stays just the same. Get your copy today.
---
Please note: Sacristy Press does not necessarily share or endorse the views of the guest contributors to this blog.