Writing as Sanctuary during COVID-19
Added about a year ago by Hilary Jane Hughes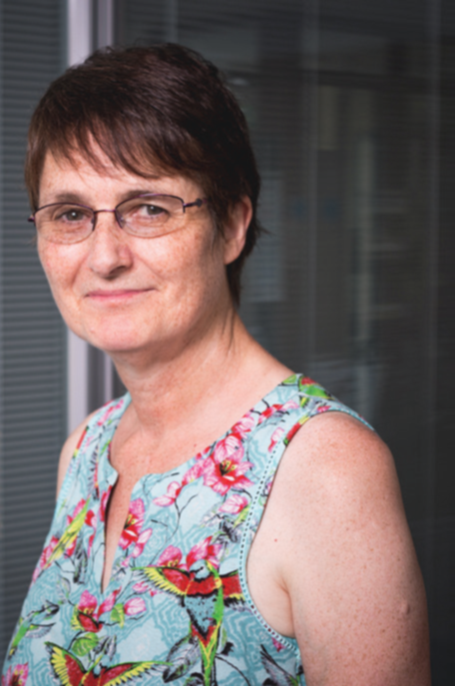 GUEST BLOG: During these strange and testing times of the COVID-19 pandemic, when many expectations have been removed from our lives, walking and writing have been a sanctuary for #BookOfTheMonth author Hilary Jane Hughes.
Increasingly, I've been encouraging others recently to express their thoughts and faith in writing. This extract from 'Green Room', written in April 2020, recognizes the gift of time spent in nature:
And now in our slowed-down space we
can rediscover the native language of our souls.
As actors entertain their friends in
green rooms, so we are learning to
connect, communicate in different ways;
to value friendship more than ever,
to celebrate our safety and our gifts;
to remember and give help to those
for whom there is no green room,
no respite … from the wars they fight …
And for me, my "green room" life
is made more bearable, even more
desirable because of greenness.
Most days we walk in our "green room" woods,
alive with bursting leaves, unfolding petals,
and the surprises Nature brings.
Poetry and creative writing are a very active part of my life. In GASP! I express a variety of responses to the world around me, in particular place, (real or imagined), relationship, and nature. Within all this you will find current news, suffering, musing and healing.
This extract from GASP! was written on the southern coast of Thailand:
The sea's skin breaks, now shuffling,
as it folds into the shore. Beyond the
flickering palms, idle fishing boats see-saw
in the strengthening wind and the shiny,
dark heads of local boys nod, then
disappear, then nod again into the tide.
'Holes and the Approaching Storm', p. 6
'The Silent Spaces of Berlin', another GASP! poem, was written after a visit to that city:
Along old Niederkirche Strasse spans the Wall: pitted, grazed,
exposing twisted metal rods; below, the cellars of Gestapo and the SSP;
hideous plans and actions birthed where we these moments stand.
Sinister seclusion now disturbed and openly dissected.
The "undesirables", gruesomely annihilated:
through work's exhaustion,
lined up, like skittles and shot,
or hung on hooks;
left to lose their lives in agony;
held down, held back,
repressed, suppressed.
Their cries, then lost, now echo strangely over the topography of terror,
such terror, torment, planned here, in this place, on such a scale!
But away from this, even in the streets, where freedom
and tolerance link hands with art and infrastructure,
there is somehow a depth of quietude. Not silence, no,
but a kind of weighty respect. Politeness, dignity.
pp. 18-19
I also include some intimate reflections in GASP!, including 'Without', which traces our waiting and longing for a child:
To have lost before I'd found, to have wept for an uncertainty,
to grasp and pull around a cloak of respectability in order to
go on, in a kind of daze, half-awake, half-buried in the search
for forsaken dreams;
…
I don't get what God was teaching me at all; but all I know is
that the right time came, at last, when grief gave way to peace
and purpose, happiness, wholeness and a recognition that
these children truly came from God and were His too.
pp. 36-37
Sometimes writing pours out of me and I cannot get it down fast enough; other times the words come slowly but surely, and sometimes, I set myself challenges to write on topics I know little about and therefore have to research carefully. There is ALWAYS something to write about!
Poems so often "come to life" when read aloud and many of my poems or pieces (and those of the writing group I lead), have been used in a worship setting or as part of talks or "open mic" events.
'Liminal Time', written during lockdown, has resonated with many:
As I stand in this liminal space,
where little is sure and much looks
dark and difficult, and my mind says,
"You can't do this, you are weak,
you can't think clearly";
my heart says, "You can't do
this, the pain's too hard,
you will not bear it," I want
to trust in God, and, holding
the p'rhaps trembling
hands of others, step into
whatever world is waiting;
knowing and believing,
demonstrating that the
awesome power and
peace of God is good and
is enough; His grace, beyond
sufficient and His purpose
pure and true and full of joy.
I cannot wait and yet … I can.
I can, because He loves.
My hope is that my work will inspire, encourage and motivate readers and hearers to respond to life, to the community around them and to God. Perhaps they might experiment with words or music, paint or crafts, and discover the joy and therapy these bring!
---
Hilary Jane Hughes is an author from North Yorkshire, passionate about my faith, my family, language, travel, writing for mental health and poetry as the spoken word. Pam Rhodes (journalist, presenter, writer and speaker) describes her writing as having "wonderful gifts of insight, empathy and compassion, all expressed in a way that challenges reactions, prods the conscience, feels the pain and encircles the reader".
GASP!, our October #BookOfTheMonth, is a collection of musings and reflections from the heart on the sometimes choppy voyage of life. Get your copy today.
---
More from this category: Coronavirus
Please note: Sacristy Press does not necessarily share or endorse the views of the guest contributors to this blog.