A Prayer for a Time Such as This
Added about 2 years ago by David Grieve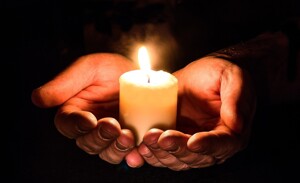 A prayer by David Grieve seeking light in the darkness of the global COVID-19 pandemic.
Be present to me, Lord God,
in dark hours of daylight.
Attract my attention.
Distract me from selfishness.
Dare me to believe in the wisdom
of the qualified and to distrust
the enticement of mavericks.
Grant to all the calmness of patience
and the alertness of compassion.
Spread far among all people
the long reach of love in hearts and minds.
Be present in blessing as we wait for brightness,
that we may become
healed and healers,
bringers in of your Kingdom.
In Jesus' name.
Amen.
---
More from this category: Coronavirus
Please note: Sacristy Press does not necessarily share or endorse the views of the guest contributors to this blog.