A Prayer about the Coronavirus
Added about 2 years ago by Richard Noble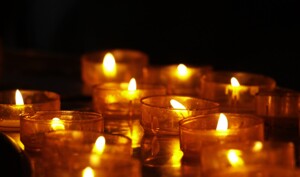 A prayer by Richard Noble in response to the global COVID-19 pandemic.
Father God,
as people and nations of the world,
help us to realise our dependence upon one another.
We pray for healing among the sick,
wisdom among our leaders,
protection and effectiveness for health workers,
and responsible behaviour by each of us as individuals.
Most of all, Lord, we pray that you dispel our fears,
for you "did not give us a spirit of timidity,
but a spirit of power, of love and of self-discipline" (2 Timothy 1: 7).
For Jesus' sake.
Amen.
---
More from this category: Coronavirus
Please note: Sacristy Press does not necessarily share or endorse the views of the guest contributors to this blog.