New Hymn: Christ the Saviour
Added about 3 months ago by Ian Black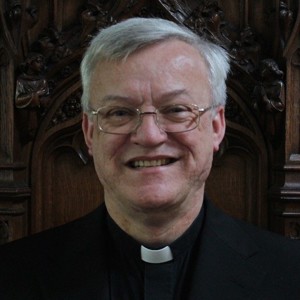 GUEST BLOG: Author Ian Black shares a new hymn he has written based on Follow Me: Living the Sayings of Jesus, our February #BookOfTheMonth.
When we want to know what life should look like if we try to live the sayings of Jesus, the obvious place to start is the Gospels. In them we find a number of passages where Jesus is portrayed as saying, "if you want to follow me then you need to do this". What follows are a series of statements ranging from sharing a meal, acts of loving service, forgiveness, use of money, prayer, self-giving, to the hope of the new life of Easter. My book Follow Me: Living the Sayings of Jesus aims to explore eight of these areas, applying them to the messiness and complexities of how life really is, grounding the reflections in true stories.
Hymn-writers know that the words we sing have a way of penetrating our hearts and minds at a deep level. As we sing, not only do we pray twice, as St Augustine put it, but evocative phrases will resonate with emotions and the harder to reach parts of our psyche. In hymns the spirit sings along with the mind and voice.
This hymn is based on the key themes of Follow Me and it is intended to assist the spirit singing what the mind has reflected on. I hope the phrases will connect with the chapters for those who have read it, and for those who haven't excite interest to delve into its pages to reflect on the themes more deeply, so that we may live the sayings of Jesus as we seek to follow him.
For those who need the technical details, the hymn is set to the meter 87 87 D and there are a number of existing tunes which fit this well. The two which I think capture it best are 'Everton' (usually set to "Son of God, eternal Saviour") and 'In Babilone' (a Dutch dance). The latter may not be well known but it works particularly well and is pretty easy to learn – it is my favoured choice. It also works with 'Corvedale' ("There's a wideness in God's mercy") and this is the tune I had in my head as I wrote it – though I now prefer 'In Babilone' (hint). 'Lux Eoi' ("Alleluia! Alleluia! Hearts to heaven and voices raise") works well, but it goes rather high for most congregations, so probably not the best to choose for early in the morning before voices have warmed up. A solid stalwart is 'Blaenwern' (the longer setting for "Love Divine"). At the end of the hymn I have listed these tunes with their numbers in some of the most popular hymn books.
You are free to use this in worship without need for a copyright licence, with the appropriate acknowledgement. If you do, I would be very happy to receive any comments. You can contact me via www.ianblack.online.

Christ the Saviour

1. 'Take this bread', said Christ the Saviour,
'eat and share in life with me,
with thanksgiving bless and honour
all the gifts to set you free.'
May this cup of hope revive you
on your journey through this world
filled with grace to follow justly;
singing praise to Christ our Lord.
2. 'With this towel', said Christ the Saviour,
'I will wipe my people's feet
washed in streams that flow from passion,
met at altar and in street.'
May the love that leads to service,
reaching out to all in need,
be a sign of Christ's embracing;
singing praise to Christ our Lord.
3. 'When you come', said Christ the Saviour,
'to the altar with your gift,
check your heart for buried hatred,
lest it make too great a rift.'
As forgiveness makes us worthy,
as a treasure lost and found,
make our own an act of blessing;
singing praise to Christ our Lord.
4. 'See this coin', said Christ the Saviour,
'with the head that tells of power,
make it work for all God's people
bringing hope to spring and flower.'
Use it wisely, use it justly
to achieve so much for good.
Bless the gift from God's own bounty;
singing praise to Christ our Lord.
5. 'When you pray', said Christ the Saviour,
'use the words within your heart.
Ask for bread and for forgiveness,
seek the grace to play your part.'
Bow before the holy mountain
where God's people have been led,
drinking from the living fountain;
singing praise to Christ our Lord.
6. 'See this cross', said Christ the Saviour,
'take it up and follow me
as so many have before you,
share its shame and victory.'
Walk in hope of Easter triumph,
when all things shall be redeemed,
in the love of Christ's own promise;
singing praise to Christ our Lord.
Optional Doxology (2nd part of tune):
Alleluia to the Father,
Alleluia to the Son,
Alleluia, Holy Spirit;
Praising God, the Three in One.
Copyright © Ian Black 2019
Suggested tunes with hymn numbers:
In Babilone (A&M 229; CP 168; HO&N 571)
Everton (A&M 781; AMNS 132; CP 573i; NEH 498)
Corvedale (A&M 806; CP 598i)
Lux Eoi (A&M 194; AMNS 80; CP 137; HO&N 9; NEH 103)
Blaenwern (A&M 721ii; AMNS 464; CP 301; HO&N 428ii; NEH 408i)
Key:
A&M – Ancient and Modern: Hymns and Songs for Refreshing Worship
AMNS – Ancient and Modern New Standard
CP – Common Praise
HO&N – Complete Anglican Hymns Old & New (orange cover)
NEH – New English Hymnal
i or ii – First or Second Tune
---
Ian Black is Vicar of Peterborough and Canon Residentiary of Peterborough Cathedral. He has written several popular books of prayers and intercessions.
Follow Me: Living the Sayings of Jesus makes for perfect Lenten reading, helping us uncover how Jesus' words are still relevant, and distilling the essence of the Gospel message for today. Get your copy of our #BookOfTheMonth today.
---
Please note: Sacristy Press does not necessarily share or endorse the views of the guest contributors to this blog.