June #BookOfTheMonth: The Old Rectory
Added about 2 years ago by Sacristy Press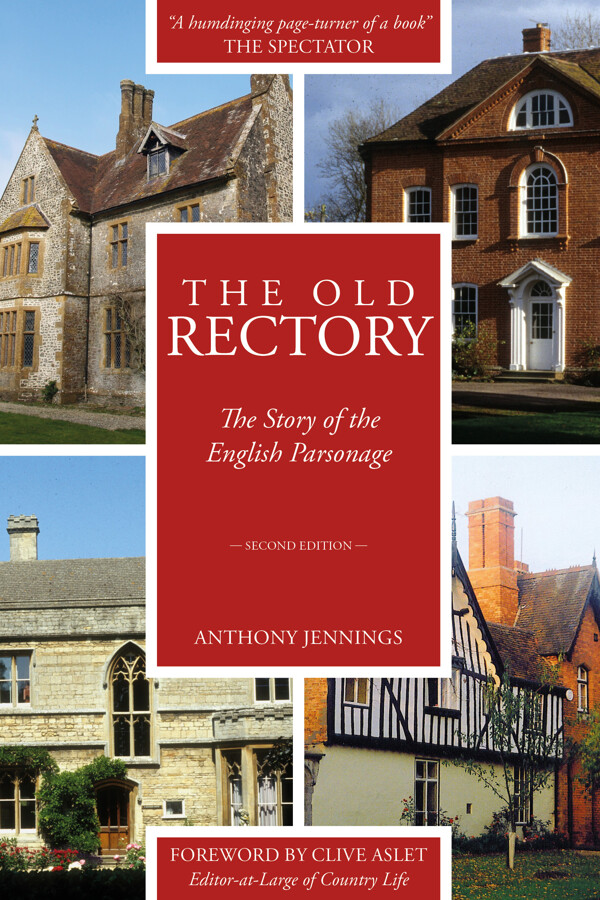 A gift that "will give great pleasure"… Our June #BookOfTheMonth is a beautiful hardback with stunning colour plates and detailed analysis. The Old Rectory is the perfect present for anyone interested in architecture or Church history.
"A humdinging page-turner of a book"
The Spectator
"This book will give great pleasure"
Country Life
Traditional English rectories and vicarages have been neglected by the Church in the post-war years, but have become highly desirable to property buyers, and are now cherished by their new private owners. They combine many coveted qualities: their fine architecture, their air of civilisation, their charm and character, the traditional values and the essential "Englishness" they evoke, their large gardens and often splendidly rural locations.
This book is about these fine houses, their place in English history and the history of the Church, their architecture, their architects, their contribution to our culture, and their sometimes eccentric occupants—both clerical and secular.
Get your copy of our #BookOfTheMonth today.
Unlike so many architectural surveys, Pevsner included, it transcends the merely material to leaven the lump with tasty historical and personal details of the people involved in the construction and habitation. … Jennings is the go-to book for detail and across the board referencing of church history, architecture (and architects) – all linked to the 'story' of the English parish and its clergy.

David Shacklock, The Georgian
Here is a book that can take pride of place, resting on the coffee table in the drawing room or nestling on the dresser in the guest bedroom, of those many English parsonages now in private hands and hosting a prized lifestyle. However, it would be a mistake to see The Old Rectory as little more than a nostalgic decoration for the coffee table or the guest room dresser. Between these elegant covers Jennings offers a shrewd analysis of the connection between parsonages and ecclesiology and a thoughtful questioning of the unarticulated and untested assumptions underpinning 'the great twentieth-century sell-off'.

Leslie Francis, Rural Theology
---
Our #BookOfTheMonth feature brings you author blogs, offers and competitions. Keep an eye on our social media for a chance to win a copy!
---
Please note: Sacristy Press does not necessarily share or endorse the views of the guest contributors to this blog.