The Old Rectory
:
The Story of the English Parsonage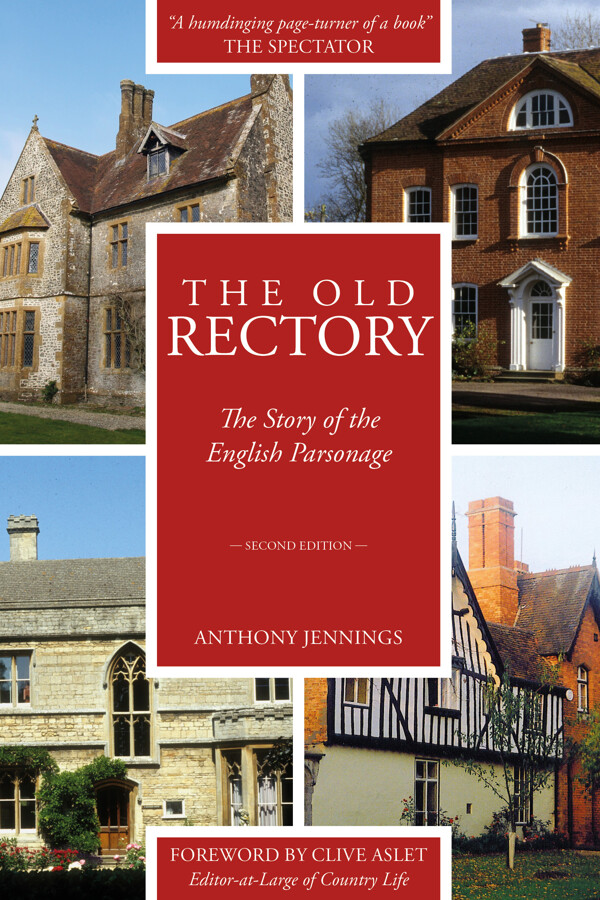 You may also like…
Paperback (colour) £9.99
ISBN: ISBN: 978-1-908381-14-9

Durham Cathedral is one of the most complete sets of monastic buildings in Europe. Through its buildings and treasures we glimpse the life of this once-great monastery.

Paperback £14.99 £12.99
ISBN: ISBN: 978-1-908381-12-5

Learn the fascinating story of the construction of Durham Cathedral, built as the Shrine of St Cuthbert, and the man responsible for its construction, Prior Turgot.

Hardback (with colour plates) £55.00
ISBN: ISBN: 978-1-910519-13-4

The ornithological exploits of a remarkable Victorian priest and explorer, Canon Henry Baker Tristram. As a founding member of the BOU, his nickname was "Sacred Ibis".
Buy this book!
Price: Was £34.99 Now £29.99
E-Book Availability
Using a Windows or Android device? Download the Kindle or Kobo app to enjoy our e-books!
Book Details
Format: Hardback (386 pages)
Publisher: Sacristy Press
Date of Publication: 1st May 2018
ISBN: 978-1-910519-51-6
Synopsis
"A humdinging page-turner of a book"
The Spectator
"This book will give great pleasure"
Country Life
Traditional English rectories and vicarages have been neglected by the Church in the post-war years, but have become highly desirable to property buyers, and are now cherished by their new private owners. They combine many coveted qualities: their fine architecture, their air of civilisation, their charm and character, the traditional values and the essential "Englishness" they evoke, their large gardens and often splendidly rural locations.
This book is about these fine houses, their place in English history and the history of the Church, their architecture, their architects, their contribution to our culture, and their sometimes eccentric occupants—both clerical and secular.
This new edition has been significantly revised, and includes additional material and 68 plates (most of which are in full colour).
"Old" is not a word that the twenty-first century much cares for. People shrink from it, going to painful lengths to preserve the appearance of youth and acting as though they had never grown up. But bracket "Old" with "Rectory" and the response is entirely different. Together, the words conjure up a vision of the most desirable of house types for affluent living . . .
Clive Aslet, Editor-at-Large of Country Life (from the foreword)
About the Author
Anthony Jennings is Director of Save Our Parsonages, and on the council of the English Clergy Association and the committee of the Patrons Group. He is a member of the Bloomsbury Conservation Area Advisory Committee, on the committee of Bourne Civic Society, and a trustee of Bourne Preservation Trust.
Reviews of the First Edition
#1 bestseller in the Church Times new titles list 20th November 2009
"Charles Moore reviews 'The Old Rectory' by Anthony Jennings and relishes this unique and remarkable piece of our national patrimony."
The Daily Telegraph
"A humdinging page-turner of a book."
The Spectator.
"A personal romp through the parsonages that Jennings particularly admires and which give a beguiling synopsis of the developments of this curiously English dwelling."
The Rectory Society Newsletter, March 2010
"Jennings has produced an excellently presented and beautifully illustrated story of the history of the English parsonage."
Historic House, September 2010
"Propelled by a real passion for parsonages."
Ecclesiology Today