Creative & Exciting Prayer
Added about 9 months ago by Rosalind Brown
GUEST BLOG: Rosalind Brown, author of our latest release Prayers for Living, reflects on drawing inspiration for prayer from daily life and world events and ponders the place of public prayer in helping us to collectively and individually process complex emotions and events.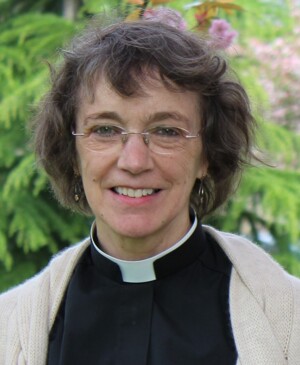 I will never forget a Sunday in the 1980s when I was due to lead the intercessions in church. Late the night before three teenage boys, friends of many in the congregation, were killed in a car crash. I had two hours' notice to write pastorally appropriate prayers knowing that there would be distraught young people and some of the boys' families present. This was new territory for me.
Fast forward to 2020. How to pray when Covid had changed the world as we knew it? I found myself turning to prayers that knew where they were going and that I trusted to take me with them. Some came from books, some I had previously written. Then I set myself the challenge of writing prayers based on the day's news, my personal prayer list or whatever just felt right to me. Of course there were prayers about world situations, but daily life went on: friends became ill or slipped into dementia; bluebells blossomed and children sploshed in puddles; world leaders took thoughtful action or made dangerously provocative statements; laughter continued; people traffickers exploited refugees; unsung people fostered children, cared for elderly relatives, kept foodbanks and emergency services running, delivered lessons to children without internet access, endured lock-down in tower blocks or violent homes; there were beautiful dawns and stunning sunsets. All could become prayer.
So I prayed and wrote.
We pray, O Lord, for leaders in our world,
those who have been given authority and those who have taken power:
may their ambitions be selfless, their motives honourable,
their vision compassionate, their thinking wise,
their actions appropriate and
their authority exercised for the well-being of all people.

Rekindle in your people, O Lord,
a sense of justice that is not swayed by expediency,
and the commitment to work for people
who yearn for someone to stand up for them.

Good Shepherd of your people,
we give you thanks for gentle hands and caring hearts
which embody your care today in places of sorrow and distress.
Bless all people who are in a place
to give human expression to divine love.

Like spaniels scenting water
and children spotting puddles
give us a homing instinct for your love
as you gather us, like chicks under the mother's wing,
and keep us in the mutual enjoyment of your presence among us.

Open our ears, O Lord,
to the polyphony of joy and exultation
sung by creation in its beauty and life;
but do not dull our hearing to the discordant sounds
of spoiled lives and despoiled creation.
Teach us new descants and harmonies in our living
that celebrate all that is good
and work to resolve all that out of joint
in our living in your world.
In the name of Jesus Christ, Amen.
As a teenager, I discovered Michel Quoist's 'Prayers of Life' and simply assumed that was how everyone prayed. With hindsight, I am grateful for that youthful naivety because it taught me that prayer can begin from anywhere: in Quoist's case a green blackboard or seeing a bald head. So one of the prayers in my book was inspired by seeing dogs swimming in the river and another by the shipping forecast. But Quoist wrote for personal prayer, whereas I have written for public prayer.
I wrote for myself, but thirteen years of sharing the leadership of the prayers at Durham Cathedral meant I automatically wrote in a way that transcended the particularity of the prayers' original contexts and could be used in public worship where people bring the full range of joys and sorrows, hopes and confusions that we face in daily life. Someone recently bereaved, facing serious illness or suffering domestic violence could be sitting next to someone rejoicing about a new job or a new baby, and they all need to be able to say 'Amen' with integrity. It was always encouraging at the Cathedral when someone said 'You put into words what I wanted to say to God' or asked for a copy of a prayer to use on their own.
I hope that Prayers for Living will be a helpful resource in both personal and public prayer and will nurture and deepen prayer for living amidst the challenges and joys of today's world. Prayer can be creative and exciting!
---
Rosalind Brown was a Residentiary Canon at Durham Cathedral for thirteen years. Now retired, she is author of several books on ministry and is a published hymn writer. You can get your copy of Prayers for Living here!
---
Please note: Sacristy Press does not necessarily share or endorse the views of the guest contributors to this blog.