Fear In One Hand, Faith In the Other
Added about 9 months ago by Hilary Jane Hughes
GUEST BLOG: As part of our October #ThemeOfTheMonth poet Hilary Jane Hughes encourages us to explore the connection between suffering and fear and draw hope from the ways our life can improve when we meet fear with love, faith, and creativity.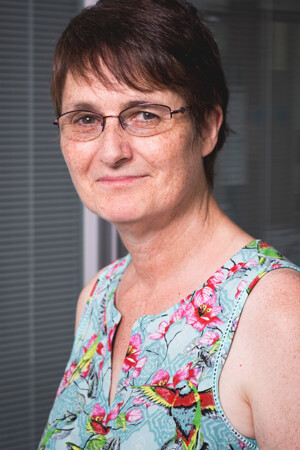 As we turn to Autumn, and all that may unfold in this season, (especially with regards to Covid), there are still many unknowns. And so, we fear. We fear for our nation, for our world, for people we know who are still 'locked down'. We fear for our schools, our families, our industries, our freedom to get around. We fear for our health and that of our family and friends. Perhaps there's anger, too, doubt, a loss of direction, frustration, turmoil in our heads?
And fear is part of suffering. Throughout my life I have been challenged – in health, in relationships, within responsibilities. But as Christians, in the middle of suffering, we walk on, perhaps holding fear in one hand, but with faith in the other. We are trying to make sense of our world and of our place in it. No-one is getting it completely right.
The trouble is, we like to be in charge. I like to plan, to know the 'hows' and 'whens' and 'wheres'. But the Covid 19 pandemic has shown me so much about God's love and acceptance, and because of that, and because there is little I can do to control things right now, I have to love. I have to love in my uncertainty and fear, because that is really what I'm made for. I'm not great at it. But I try!
These are sensitive and disturbing times. It's OK to fear but it's also imperative to love, to find ways of showing love, expressing love; this takes me, anyway, away from my fear of not being in control and gives meaning to the life I'm leading.
As a writer, especially when I write of pain or injustice, or indeed, fear, my words go on a journey; at first a cry – perhaps of indignance, or desperation and then an unravelling of the situation, person or experience. Then faith fuels my pen (or fingers on my laptop!) as I grasp for meaning and as I yield to the embrace of God, in Jesus through the Spirit.
Someone once told me I am lucky as an artist to have the words, (as a painter's brush and paints do) to express the hopes, fears and feelings of many people who cannot or for whatever reason, do not use the arts as an outlet for their creativity.
And so, whilst I have the means to do so, I will write and continue to urge and help others to write. Writing, especially in the middle of the night, is not always what I want to do! But it really does give me perspective and a desire to work though my fears and limitations, to catch God's invitation 'not to fear'.
Nature was always my inspiration to find and enjoy words and manipulate those words into poetic form. During Lockdown 1, in particular, being able to walk around nearby lakes and discover new paths and places helped me cope with the restrictions and gave me hope. Recently, on a long anticipated stay in north-west Scotland, I found so much to absorb my senses as I climbed and walked and occasionally paddled my way around the Assynt terrain. I wasn't well, but I made myself get up and out and breathe in the sea air, marveling at the mountains, lochans, tiny islands in bays and appreciate the real peace and stillness I often found. A humbling but rewarding time.
So I intend to keep this up - walking and noticing and singing praise to God as Creator. Yes, Nature can change, but there's so much permanence in such landscapes – an anchor in uncertain times.
In spite of the craziness of Covid, the uncertainty of the future, and all the things I can't control, I can choose to believe, to pray, to write and to have hope.
People have begun to be more 'real' about their fears, their struggles and doubts over the past eighteen months, I have noticed. They have admitted their failures, prejudices and lack of self esteem. Whilst in one sense that's sad, it's also helpful, because you realise you're not the only one. There is almost a raw beauty about this honesty and a reason to support and give hope to each other. There have been glimpses at the finiteness of life, questions about its purpose and our destiny within it. Faith has been taken more seriously, a realisation of what God has done in Jesus to bring us to love Him and love others better.
So, in all this 'unknown-ness' we are connected to each other – 'different boats but the same storm' I have read somewhere.
This passion to create, to write, is from God, and whilst I often don't understand His ways, I'd like to think I inspire, encourage and motivate readers and listeners (for poetry needs to be read aloud!) to respond to life, to the community around them and to God's invitation to come and find Him.
---
Hilary Jane Hughes was born in Essex and became a Christian in her teenage years. Having suffered abuse within the family during her childhood, she began to write as a means of letting her feelings out. Now an established poet, she enjoys writing about wild places, cities, people, events, faith and pain—asking questions and trying to find answers. Her book GASP! is being featured as part of our October #ThemeOfTheMonth: Responses to Suffering – get your copy here!
---
More from this category: Coronavirus
Please note: Sacristy Press does not necessarily share or endorse the views of the guest contributors to this blog.