Building St Cuthbert's Shrine
:
Durham Cathedral and the Life of Prior Turgot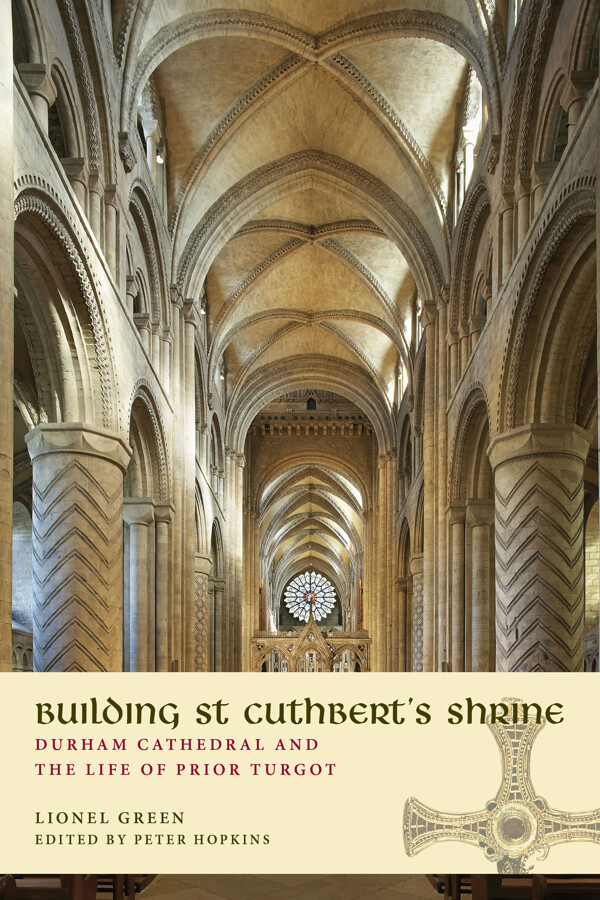 You may also like…
Buy this book!
Price: £14.99
E-Book Availability
Using a Windows or Android device? Download the Kindle or Kobo app to enjoy our e-books!
Book Details
Format: Paperback (162 pages)
Publisher: Sacristy Press
Date of Publication: 1st July 2013
ISBN: 978-1-908381-12-5
Synopsis
3 FOR 2! Save £8.99 when you buy all three of our Lindisfarne Gospels books.
Durham Cathedral was built as the Shrine of St Cuthbert. Without Cuthbert, this great Norman edifice would not exist, and neither would the castle or, indeed, the city of Durham.
Construction was begun by Bishop William of St-Calais in 1093 and was brought to near-completion by Bishop Ranulf Flambard. Both men had important royal duties, seldom spending time at Durham. Continuity was provided by Prior Turgot.
This is the story of Turgot—a man who, after many adventures in his youth, was shipwrecked while returning from Norway and transported to the realms of St Cuthbert—an unsung enabler who oversaw the construction of this great architectural masterpiece.
Turgot was also close to the Scottish royal family, and wrote an account of the life of St Margaret, the Scottish queen. In 1104 he supervised the opening of the tomb of St Cuthbert, and arranged the transfer of the remains to a splendid shrine within the new cathedral.
Through reading Prior Turgot's story, a great deal can be learnt about the building of Durham Cathedral, the story of St Cuthbert, his journey to Durham, and the earliest pre-Norman settlements which grew into an iconic city and World Heritage Site.
Contained Within
Foreword by David Rollason, Professor of History at Durham University

The story of St Cuthbert, Prior Turgot, and the construction of Durham Cathedral

Illustrations, maps, and diagrams

Short essays on related topics

Turgot's Life of St Margaret

Extensive references, bibliography and index
About the Author
LIONEL GREEN grew up in Merton in Surrey, and was a founder member, and ultimately president, of Merton Historical Society. He researched Merton Priory for over 50 years, culminating in his book A Priory Revealed using material relating to Merton Priory, published in 2005. His research into medieval monasteries introduced him to the story of Turgot. Lionel Green died in 2010, leaving his script to be edited by friends.