Adrian
Snell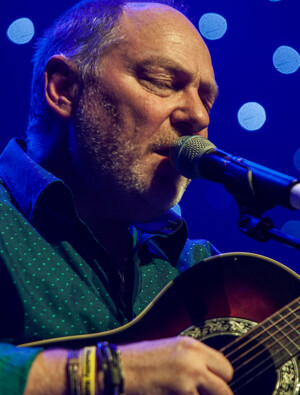 Adrian Snell is a composer, performer and music therapist He is known for albums such as The Passion, The Cry, Alpha + Omega, and Fierce Love, and has performed concerts across the world at venues including The Royal Albert Hall, Concertgebouw (Amsterdam), Yad Vashem (Jerusalem), National Concert Hall (Dublin), and Washington National Cathedral (USA).
Adrian now practices as Music Therapist and Arts Therapy Consultant at Three Ways Academy, Opportunities Preschool, and Aspire Academy in his home town, Bath, where he works primarily with children and young people between the ages of four and nineteen with a variety of special needs.
Adrian returned to the concert stage in 2015 and now seeks to integrate his skills and experience as composer, performer, recording artist, communicator and music therapist.
More information about Adrian Snell can be found on his Wikipedia page.
Paperback £12.99 £9.99
ISBN: 978-1-78959-119-4

Memoir of the musician Adrian Snell, known for 'The Passion', 'The Cry' and 'Fierce Love'.
Latest from Twitter
Adrian Snell Music @SnellMusic

We can confirm that Adrian will be performing at Bath Abbey on Sat 24th May. Save the date! More details to follow.

8 years ago

Adrian Snell Music @SnellMusic If you have purchased or listened to 'Fierce Love' please do leave a review on Amazon.... amazon.co.uk/Fierce-Love-Ad… 8 years ago

Sian Dumas @SianDumas @TheBathMagazine @SnellMusic amazing guy! Gorgeous music... 8 years ago