Gavin
Wakefield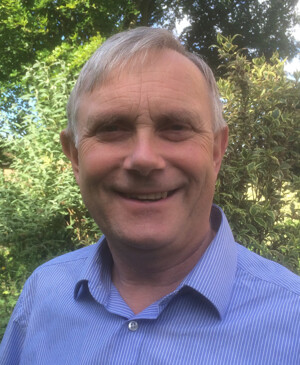 Gavin Wakefield is Director of Training for Missional Ministry in the Diocese of York, overseeing a team responsible for lay and clergy development. Previously he has served in the dioceses of Sheffield and Chelmsford, and for ten years was Director of Mission and Pastoral Studies at Cranmer Hall, Durham. Although brought up in the south of England, he has happily spent most of his adult life in the north, seeking to contribute to the mission of the Church in this context. Among his publications are Alexander Boddy: Pentecostal Anglican Pioneer (Authentic Media, 2007), a biography of an unusual and influential vicar in Sunderland, and Holy People, Holy Places (Lion Hudson, 2008), a book for pilgrimage set in the north east.
Paperback £16.99


A must-have book for anyone seeking understand the challenges of proclaiming the Gospel in the North of England. Prominent practitioners and academics ask if there is a "gospel for the North" and explore what it means to proclaim the gospel in the North of England.

Paperback £12.99


A unique guide for visitors to the many pilgrimage sites in Yorkshire and the holy people who have been associated with these places.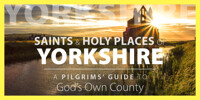 GUEST BLOG: As part of our December #ThemeOfTheMonth Gavin Wakefield, author of Saints and Holy Places of Yorkshire: A Pilgrims' Guide to God's Own County, reflects of the significance of pilgrimage to the Christmas story and the ways we can go on metaphorical 'pilgrimage'…
Added about a year ago. Read More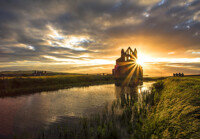 GUEST BLOG: Yorkshire is full of places that pilgrims and visitors would consider holy, but what is it that makes them so? Gavin Wakefield gives his perspective. I've really enjoyed visiting and re-visiting lots of places in Yorkshire that are considered holy by many people. Who is…
Added about 3 years ago. Read More