Graham
Turner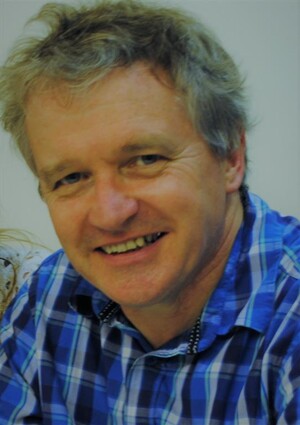 For over thirty years, Graham Turner has served in a variety of parishes, mostly in urban neighbourhoods. Through community enterprises and businesses he has worked tirelessly to help overcome social injustice while also exploring a range of Christian traditions to help deepen his own faith as well as that of others.
After an initial engineering apprenticeship and obtaining an electronics degree, Turner studied theology to enter the Anglican ministry. He is now a full-time chaplain at a public-sector prison in the North West of England.
Paperback £14.99 £12.99
ISBN: 978-1-910519-00-4

An accessible, radical and rare example of the vitality and relevance of both the Old and New Testaments.

Paperback £9.99 £7.99
ISBN: 978-1-910519-80-6

These radical prayers break the mould of the "collect" prayers that are so familiar to millions of Christians worldwide. They are the result of the author's struggle with the blandness and predictability of so many of the church's traditional prayers. Useful for both personal and liturgical devotion, these prayers will both challenge and nourish.