Author Events at Durham Book Festival
Added about 7 years ago by Sacristy Press
Sacristy Press and Durham Cathedral are hosting two "fringe" events as part of the 2015 Durham Book Festival.
Come and quiz our authors and listen to them speak about their writing at two events in the beautiful surroundings of Prior's Hall at Durham Cathedral. The speakers will be on hand to sign copies of their books too!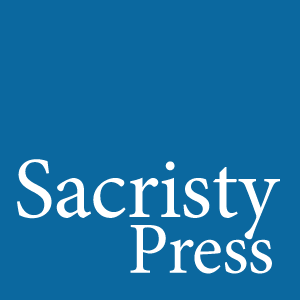 For full details, including booking information, please see the Durham Book Festival website.
Putting Words in My Mouth: The Cultural Legacy of the King James Bible
Monday 12th October 2015 at 7.30pm SOLD OUT
Ever wondered where phrases like "no rest for the wicked" and "at your wits' end" originate? They, along with hundreds of other phrases, are from a book that has had more impact on our day-to-day language than Shakespeare: the King James Bible. Three authors delve into this "inestimable treasure" – the first mainstream English translation of the Bible, which is still unequalled in linguistic beauty – and give us a tantalising taste of the hundreds of everyday idioms contained within.
Prof. Alec Ryrie is a Church historian, specialising in the history of the Reformation era, and cites one of his research interests as "magic and faith in early modern Europe". Alec is head of the Department of Theology and Religion at Durham University. His most recent book, Being Protestant in Reformation Britain (OUP, 2013) won the Society for Renaissance Studies' book prize for 2012–13.
Richard Noble is the author of The Writing on the Wall: Everyday Phrases from the King James Bible (Sacristy Press, 2015). After a career in engineering and business management, he became Bursar of Ridley Hall theological college in Cambridge until retirement in 2003.
Dr Lynn Machin is the editor of A Sign of the Times: Unlocking Scripture with Familiar Phrases (Sacristy Press, 2015), and is a Senior Lecturer in the School of Education at Staffordshire University.
For full details, including booking information, please see the Durham Book Festival website.
---
Please note: Sacristy Press does not necessarily share or endorse the views of the guest contributors to this blog.