Created for bliss?
Added about 3 weeks ago by Nicola Vidamour
GUEST BLOG: Nicola Vidamour, author of Where Two Rivers Meet: Russian Windows on the Gospel, discusses opera, war and the anxiety of waiting for her book to be published!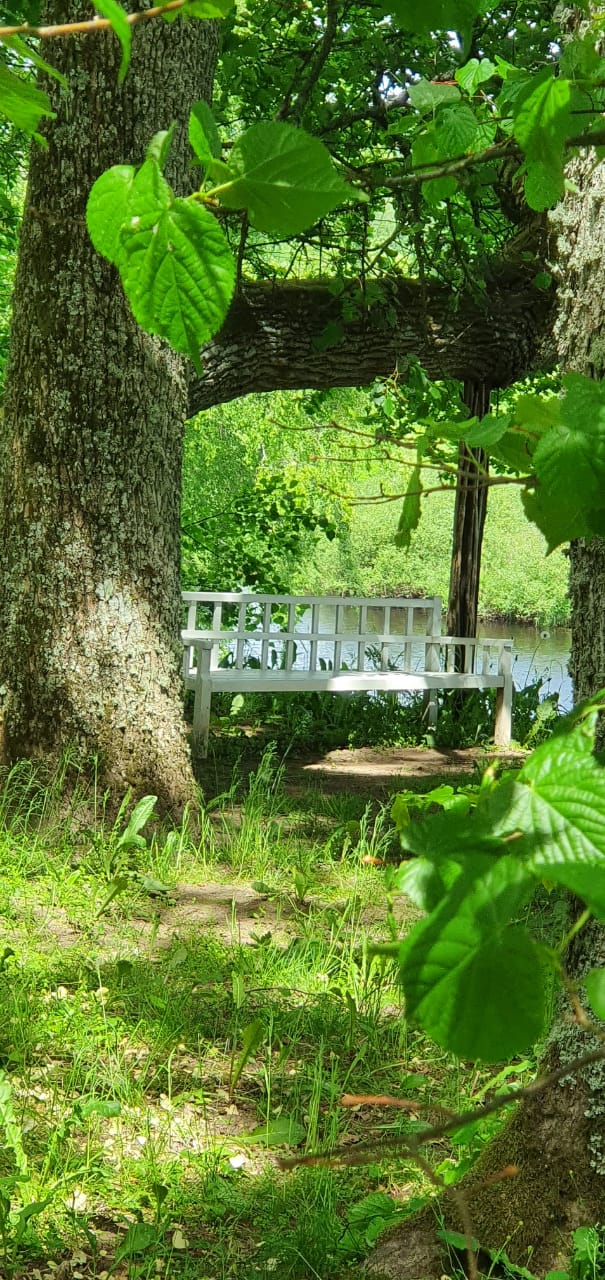 I was expecting to be in Russia last week. I serve as a mentor for the Russian equivalent of the Community for Spiritual Formation. I was particularly excited about the prospect of attending their Five-Day retreat this year because it was being held in the Pushkin Hills. The Pushkin Hills are not far from the city of Pskov, where I lived for six years. They are the Russian equivalent of Stratford upon Avon - another of my favourite places! The famous Russian poet, Alexander Pushkin, had a family estate in this area and was buried at the local monastery, after being killed in a duel at the age of 37. Much of Pushkin's wonderful novel in verse, Eugene Onegin (which I talk about in chapter six of my book) was both written and set in this beautiful area, now known as the Pushkin Hills.
My disappointment about not being able to travel to Russia this year was partly assuaged by the opportunity to see Tchaikovksy's opera Eugene Onegin being performed at the opening night of the Opera Holland Park season a couple of weeks ago. I was so excited that even the suspension of the Central Line that night could not dampen my enthusiasm. I absolutely love this opera and it is rarely performed in Britain. So, I was filled with joy and delight - before, during and afterwards. I finally got home at 1am. The tedium of the slow late- night stopping service to Milton Keynes didn't bother me at all. My heart and soul were still in the Pushkin Hills!
There is a spoiler about the story in my book – and I'm alerting you to one now too! Onegin kills his friend, Lensky, in a duel. The build-up to this scene was heightened at Holland Park by a dog barking loudly outside. I think this dog had picked up the growing tension and conflict in the music and was joining in. I found this part of the opera more poignant and emotional than ever this time because of the resonances with the war in Ukraine. Two young men – friends and neighbours – who both love the land on their bordering estates, start shooting at each other. Their violence devastates not only their own lives but those of their whole community, especially the women who love them. I was in tears.
I was also struck by an interpretation in this production which I had not seen before. When Tatiana stays awake all night, writing a long love letter to Onegin, the performer playing Onegin was also on stage. It was as if she was telling him all this in person – expressing it physically as well as on paper. One of the questions I had to answer when I was sending in submissions to possible publishers of my book was about the readership I envisaged. What kind of people would be likely to buy this book? I didn't have as clear a vison of that as Tatiana had of Onegin – but I share her anxiety now about what response her writing might produce! After discarding many drafts, she finally sends her letter to him. I have similar feelings as I await the publication of my book. I feel that I have bared my heart and soul. It is too late to change anything now and I don't know how those who read it might react!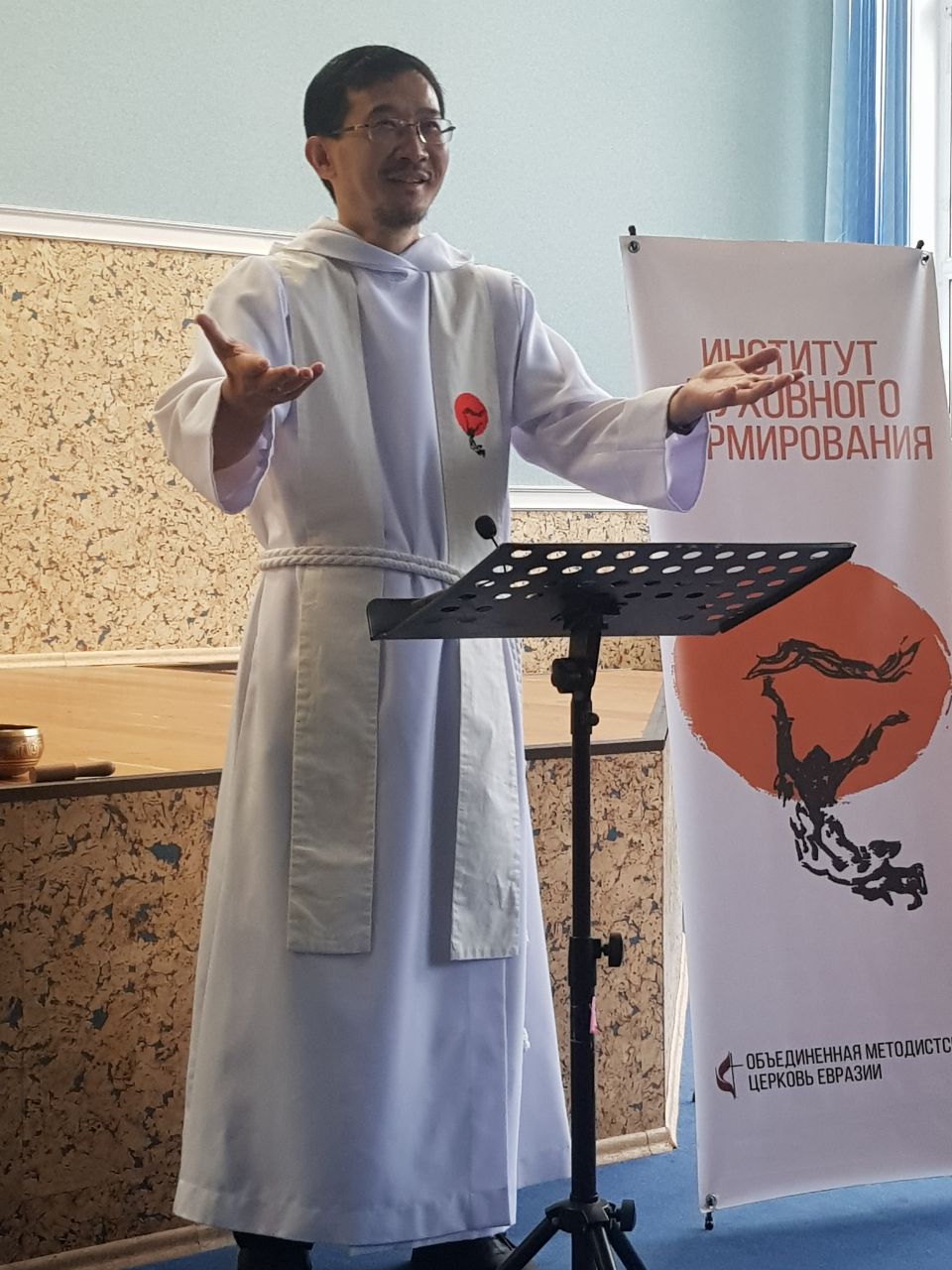 Much of the libretto for Tchaikovsky's opera is taken directly from Pushkin's text and there was a line which Onegin sang as he responded to Tatiana which affected me so much that I wrote it down in the interval. Ya ne sozdan na blazhenstvo. (I was not created for bliss). The word blazhenstva (here in its plural form) is the same word used for the Beatitudes in Chapter Five of Matthew's Gospel. We could therefore call them "The Blisses". The Penguin version of Eugene Onegin translates blazhenstvo as happiness which is as inadequate in my view as the use of the word happy in the Good News Bible translation of the Beatitudes!
The Beatitudes (Blazhenstva) were the theme of the Five-Day Community for Spiritual Formation in the Pushkin Hills last week. The speakers were Eduard Khegay, the Bishop of the United Methodist Church in Eurasia (who was, until recently, responsible for Ukraine as well as Russia) and Olga Kobzeva, the Vice-Principal of the United Methodist Seminary in Moscow. I have been praying for them and all the participants as they have reflected on how to find bliss in the midst of mourning, peace-making and all the other blisses which Jesus spoke about. I hope that each of them will know that they were created for bliss and will be able to share that message with those in our world today who, like Onegin, feel that bliss is alien to their soul.
---
Nicola Vidamour is a Methodist Minister, currently serving in the Woughton Ecumenical Partnership in Milton Keynes. Nicola read Russian at Bristol University and served as a Methodist Mission Partner in Russia from 2003–9. You can get your copy of Where Two Rivers Meet here! For more thoughts about peace-making check our Barbara Glasson's new book Peace is a Doing Word.
---
Please note: Sacristy Press does not necessarily share or endorse the views of the guest contributors to this blog.