Captain Gray's Houses
:
A History of Sion Row, Twickenham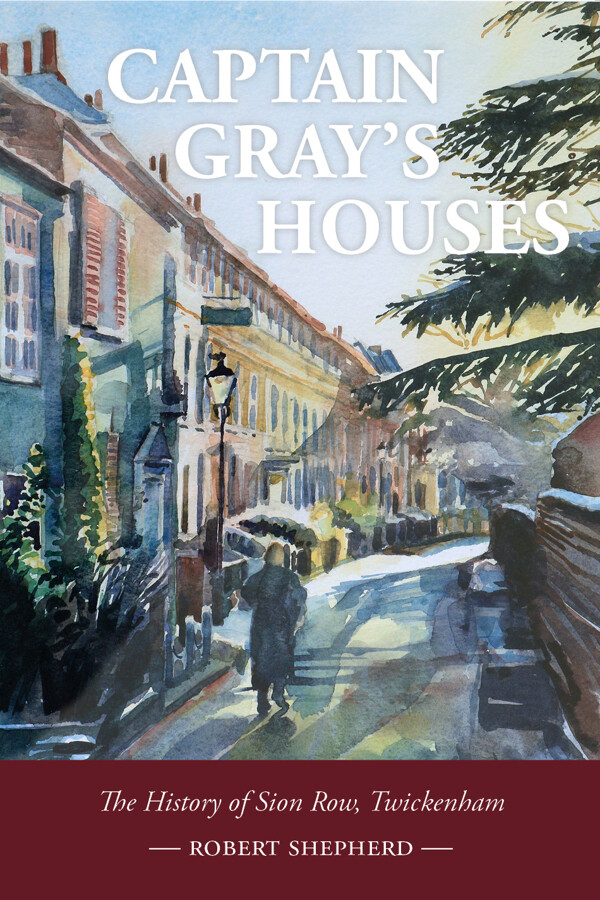 You may also like…
Hardback (colour) £24.99 £20.00


Award-winning artist Stuart Fisher is considered to be one of the most talented painters of architectural landscapes in Northern England. Mostly Durham contains 75 of his beautiful watercolour paintings and drawings from around the historic city of Durham and beyond.

Hardback (with colour plates) £60.00 £45.00


The ornithological exploits of a remarkable Victorian priest and explorer, Canon Henry Baker Tristram. As a founding member of the BOU, his nickname was "Sacred Ibis".

Hardback £40.00 £30.00


A "humdinging page-turner of a book" (The Spectator) that will "give great pleasure" (Country Life). The Old Rectory examines the history of the English parsonage through the centuries, and their many and varied styles of architecture. Explore the lives of famous inhabitants and discover the scandals of neglect.
Buy this book!
Price: £60.00
E-Book Availability
Using a Windows or Android device? Download the Kindle or Kobo app to enjoy our e-books!
Book Details
Format: Hardback (full colour) (546 pages)
Publisher: Sacristy Press
Date of Publication: 15th April 2019
ISBN: 978-1-78959-000-5
Synopsis
Twickenham is known today as the home of rugby, but its heyday could be said to be in the eighteenth century, when first Pope and then Horace Walpole made it their home there. Captain Gray, a naval officer, acquired plots of land close to the river in Twickenham in 1718 on which he built two rows of houses, Sion Row and Montpelier Row, which survive to this day and are much admired.
This book tells the story of Sion Row, built for Gray by Edward Reeves, a remarkable local craftsman, who had ambition to become an architect. It explains the features of the houses and how they were built. It then follows them through to the present day showing how they were used and what modifications have been made to them and, not least, how they survived.
We hear of the owners and the residents, many of whom have fascinating stories to tell. They are immensely diverse, some international, some purely local, some disreputable, others pillars of respectability. Their lives are put in the context of changes in Twickenham as it evolved from out-of-town retreat to prosperous commuter suburb.
Shepherd's book throws a revealing light on the material culture of the 'middling orders' who played a crucial part in the growth of what became outer London. … Engagingly written, well-illustrated and beautifully produced, this is a book to be dipped into, [adding] significantly to our knowledge of the history of outer west London, and it can be strongly recommended to anyone interested in the process of suburbanisation that has slowly transformed the lives of countless Londoners over the past three centuries.
Geoffrey Tyack, London Topographical Society Newsletter
It has been a pleasure to read what would probably be classified as a work on local history that is substantial, well written and handsomely produced. The author is not a professional historian … but he writes better and more interestingly than many academics. This is a welcome addition to the literature of the Georgian building world, not just for those interested in London's history but for shedding light on the entrepreneurial and collaborative nature of so much eighteenth-century urban development.
Charles Hind, The Georgian