Love in Thin Places
:
Confessions of a Cathedral Chaplain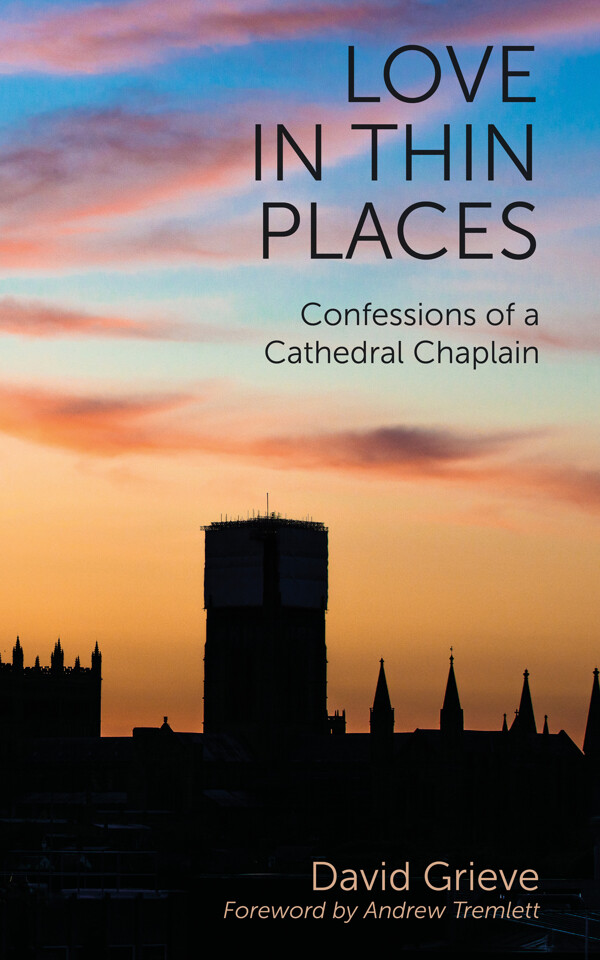 You may also like…
Paperback £12.99 £10.99


An exploration of the first six books of the Bible through poetry, conversation and commentary. This unusual book offers a way in to the Bible and poetry which has probably never been attempted before.

Paperback £8.99


A collection of profoundly moving prayers that invite to a deeper relationship with God.

Paperback £9.99 £8.99


A beautiful devotional companion about the experience of God and giving expression to our inner spirituality. Creatively mixing poetry, prose and scripture, this book will challenge preconceptions about the nature of God, heaven, hell, intercessory prayer, and the relevance of human existence within the vastness of an unfathomable universe.
Buy this book!
Price: Was £8.99 Now £7.99
E-Book Availability
Using a Windows or Android device? Download the Kindle or Kobo app to enjoy our e-books!
Book Details
Format: Paperback (72 pages)
Publisher: Sacristy Press
Date of Publication: 15th February 2019
ISBN: 978-1-78959-014-2
Synopsis
Love in Thin Places is a new collection of poems by David Grieve, a chaplain at Durham Cathedral. With him we walk around the building that is both practical and poetic, a space for sanctuary and prayers spoken and unspoken, for human encounters and burning questions, and also for university events, concerts and exhibitions.
As a Thin Place, where heaven and earth touch, it is here that God can be and is found, in its beautiful chapels and at its altars dedicated to much-loved saints like Bede, Hild and Cuthbert, but also in encounters with the pilgrims and visitors of today and in the experiences of seeking and sometimes finding God of which the confessions of this chaplain speak.
In this fine collection, the author of Hope in Dark Places, who has written with such courage and clarity about depression, turns his attention to the blessings to be found in the numinous and sacred spaces of Durham Cathedral and Lindisfarne. This is no nostalgic indulgence in 'heritage', but a vital exploration of the power of place and prayer for us now. Each poem, drawn from that well offers a glimpse, a clarification, a little cup of the water of life, offered from one thirsty soul to another.

Malcolm Guite, poet
For nearly 30 years I have shared my love of Durham Cathedral and its Saints with visitors from across the globe. David's poems make me look afresh at what I know so well. As well as reflecting on places, he explores the life of the Cathedral throughout the year. He points us back from history and architecture to what really matters in the Holy/this thin place. I shall personally treasure this collection.

Lilian Groves, Senior Guide in Durham Cathedral
For those of us familiar with Durham Cathedral this collection of poems is like visiting an old friend. For those who haven't yet discovered that building, there is still much in this book that will speak to you. We get a glimpse of both special and ordinary moments in the Christian year. There are personal reflections on issues of the day as well as memories from the past.

This is an enjoyable book that can help you to connect with God, a reminder that 'God is, all of the time. God just is.'

The Revd Elizabeth Clark, Country Way magazine