Frances
Young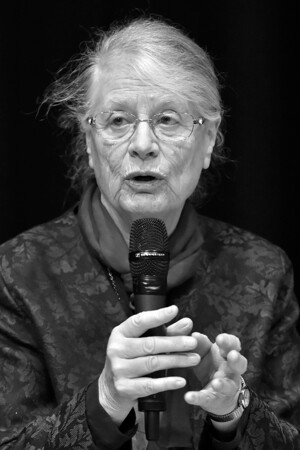 The Revd Prof. Frances Young taught theology at the University of Birmingham from 1971 to 2002. While there, she was an Edward Cadbury Professor, head of the Department of Theology, Dean of the Faculty of Arts, and Pro-Vice-Chancellor. She is also an ordained Methodist minister, which allows her to serve and preach in a deprived, formerly industrial Methodist circuit of the West Midlands, while continuing to pursue academic service. She writes about Christianity in its formative centuries, as well as the New Testament. Additionally, she has reflected publicly, at personal cost, upon her experience of being the mother of Arthur, her firstborn son, who was born with profound disabilities. She has worked in the theological and ecumenical dimensions with L'Arche communities and the Faith and Light movement together with Canadian Catholic philosopher, theologian, and humanitarian Jean Vanier.
Paperback £14.99
ISBN: 978-1-78959-129-3

A celebration of the conversation and friendship between members of various Christian traditions (Roman Catholic, Methodist, Church of Jesus Christ of Latter-day Saints, and Anglican) and a substantial contribution to a theological understanding of the Church of Jesus Christ of Latter-day Saints in dialogue with other Christian churches.