Rowan
Williams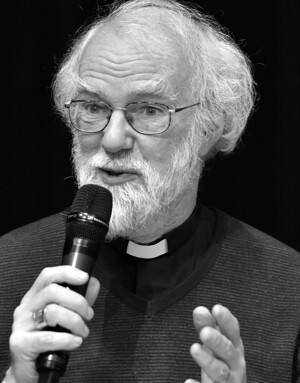 Rowan Williams was born in Swansea, Wales in 1950. After studying theology at Christ's College, Cambridge, Rowan attended Wadham College, Oxford and obtained a PhD in theology. He was ordained as a deacon at Ely Cathedral in 1977 and was ordained a priest in 1978. He was appointed the Lady Margaret Professor of Divinity at Oxford in 1986. In 1989 he received the degree of Doctor of Divinity. Two years later he was elected as Bishop of Monmouth and served this position until he was elected Archbishop of Wales in 1999. In 2002 he was elected Archbishop of Canterbury and was enthroned 27 February 2003. He stepped down as Archbishop in 2012 and took up the post of Master of Magdalene College, Cambridge. Rowan Williams is married to Jane and has two children.
Paperback £14.99
ISBN: 978-1-908381-17-0

A comprehensive, clear, and accessible introduction to the writings and complex characters of the Cappadocian Fathers—Basil of Caesarea, Gregory of Nyssa, and Gregory Nazianzen—and a crucially formative period for Christian thinking.

Paperback £16.99 £14.99
ISBN: 978-1-910519-54-7

Animating Liturgy invites you to consider the liturgical offering which stands at the heart of the Christian faith.