Rowan
Williams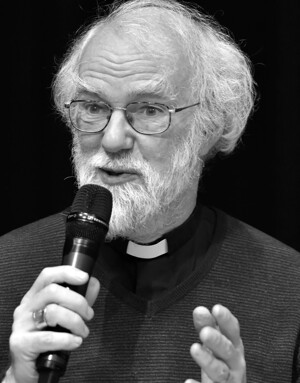 Rowan, Lord Williams is a Welsh Anglican bishop, theologian, and poet. He was also the 104th Archbishop of Canterbury, Metropolitan and Primate of all England, and leader as First Among Equals of the Anglican community worldwide from 2003 until 2012. Previously, he was Bishop of Monmouth, Archbishop of Wales, and Regius Professor of Divinity and Canon of Christ Church at Oxford. He is now Master of Magdalen College in Cambridge.
Paperback £16.99 £14.99
ISBN: 978-1-910519-54-7

Animating Liturgy invites you to consider the liturgical offering which stands at the heart of the Christian faith.

Paperback £14.99
ISBN: 978-1-908381-17-0

A comprehensive, clear, and accessible introduction to the writings and complex characters of the Cappadocian Fathers—Basil of Caesarea, Gregory of Nyssa, and Gregory Nazianzen—and a crucially formative period for Christian thinking.

Paperback £14.99
ISBN: 978-1-78959-129-3

A celebration of the conversation and friendship between members of various Christian traditions (Roman Catholic, Methodist, Church of Jesus Christ of Latter-day Saints, and Anglican) and a substantial contribution to a theological understanding of the Church of Jesus Christ of Latter-day Saints in dialogue with other Christian churches.