Katharine
Tiernan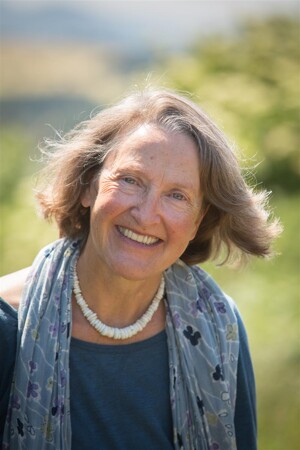 Katharine Tiernan is a Northumbrian by birth and spent many childhood afternoons on the shores of Lindisfarne. She studied English Literature at York University and worked as a teacher and community artist. By the turn of the millennium, both Katharine and her Australian husband were hankering for the wide-open spaces of the north and moved back to Northumberland. There she wrote her first novel, Place of Repose: A Tale of St Cuthbert's Last Journey.
Cuthbert of Farne sees Katharine return to the Anglo-Saxon world of early Christianity. It reflects her interests in literature, spirituality and the inspirational landscape of the north.
Paperback £12.99 £9.99
ISBN: 978-1-78959-078-4

A tale of violence and intrigue, revenge and reconciliation – and of true love lost and found. Set in the ninth century at the time of the Viking invasions, Place of Repose follows the flight of St Cuthbert's monks from Lindisfarne and their turbulent journey in search of a new home for the saint.

Paperback £12.99
ISBN: 978-1-78959-009-8

The first historical novel about Cuthbert, much-loved saint of the North, a one-time warrior whose destiny it was to reconcile the warring parties in the early English Church.

Paperback £12.99 £9.99
ISBN: 978-1-78959-125-5

Caught between the Northumbrian rebels and their brutal new Norman masters, the Community of St Cuthbert at Durham is struggling to survive. The final novel in the Cuthbert trilogy, set at the time of the Harrying of the North, tells the story of the survival of the shrine and the foundation of Durham Cathedral.