Stephen
Cottrell
Stephen Cottrell is Bishop of Chelmsford, and was previously Bishop of Reading. He is President of Affirming Catholicism.
In December 2019, Stephen Cottrell was announced as the next Archbishop of York.
Photo: Stephen Cottrell speaking at the launch of Dear Nicholas... © Nick Robinson (used with permission).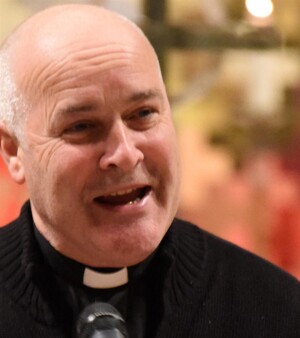 Paperback £8.99 £7.99
ISBN: 978-1-78959-064-7

A letter from a bishop to his newly-ordained son, revised for today's audience and with an epilogue by the original recipient (who is now Dean of Chelmsford) reflecting on ministry today.

Paperback £12.99
ISBN: 978-1-78959-023-4

Church leaders frequently encounter tensions and conflict, especially when facing change. Building on extensive experience of leading churches at times of change, David Robert Tomlinson shows how through critical theological reflection and modelling good practice church leaders can facilitate church life that is grounded and transformed by the love of God.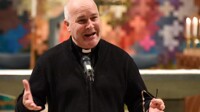 Photo: Stephen Cottrell speaking at the launch of Dear Nicholas... © Nick Robinson (used with permission). Stephen Cottrell has been announced as the next Archbishop of York, to replace John Sentamu. Here is his foreword to Dear Nicholas..., a bishop's letter …
Added about 10 months ago. Read More