All Hail the Glorious Night (and other Christmas poems)
:
The Complete Christmas Poetry of Kevin Carey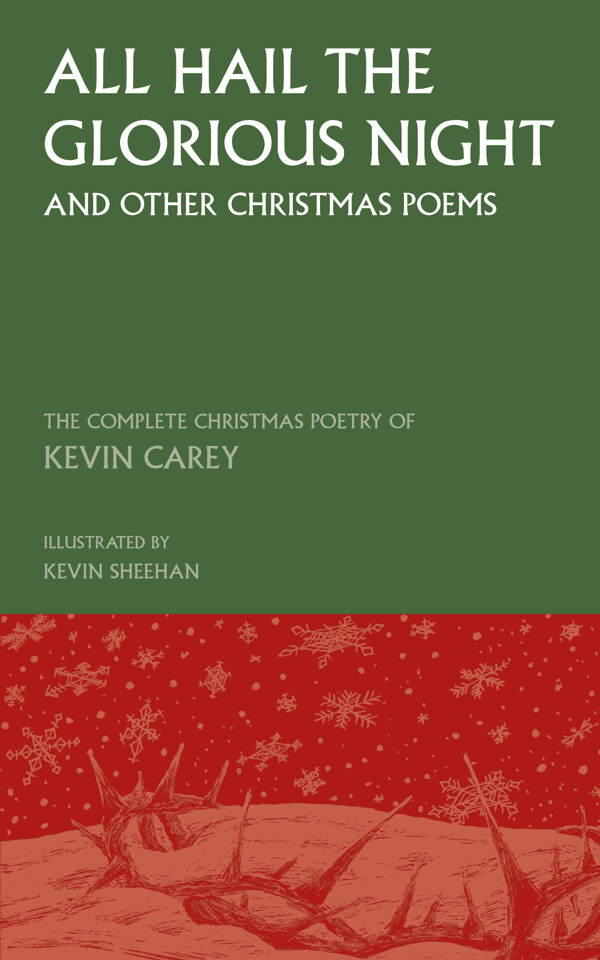 You may also like…
Paperback £14.99
ISBN: ISBN: 978-1-908381-03-3

A thought provoking commentary gives the words of Cranmer and his colleagues renewed meaning in our own time by providing historical context and reflection on their broader message.

Paperback £8.99 £7.99
ISBN: ISBN: 978-1-910519-67-7

Raw and deeply moving poetry about living with depression as a Christian.

Paperback £12.99 £10.99
ISBN: ISBN: 978-1-910519-96-7

An exploration of the first six books of the Bible through poetry, conversation and commentary. This unusual book offers a way in to the Bible and poetry which has probably never been attempted before.
Reserve your copy now!
Special pre-order price!
Price: Was £19.99 Now £16.99
Pre-order this title now and it will be sent to you as soon as it is published. The retail price of the book has not yet been finalised, but if you pre-order today we guarantee that you won't pay more than £16.99, and if the price reduces before release we will refund the difference.
E-Book Availability
Sorry, this book is not yet available as an e-book. We usually publish e-books within a few weeks of the paperback or hardback version.
Book Details
Format: Paperback (392 pages)
Publisher: Sacristy Press
Date of Publication: 15th October 2019
ISBN: 978-1-78959-051-7
These details are provisional until the book is published.
Synopsis
Christmas has inspired the writers of poems, songs and carols for two millennia. While the words and tunes of familiar carols are an essential part of Christmas, there is also a need for new words and reflections on this most inspirational of seasons.
This book brings together Kevin Carey's previous four volumes of illustrated Christmas poetry with a new collection of vibrant lyric poetry that will delight those eager to renew their Christmas spirit.
That wondrous night our Saviour came
All earthly rules were set at nought
A new made star and angel flame,
A stable for a royal court.
This book is a perfect Christmas gift, containing over 230 poems that guide us through from Advent to Christmas and Epiphany. Scattered throughout the text are illustrations by Kevin Sheehan.
Kevin Carey is a Reader in his parish church, and is also a chorister, theologian, novelist, and classical music critic. He was a Member of General Synod, Chairman of RNIB (the UK's leading blindness charity) and, until retirement in 2018, an IT consultant specialising in assistive technology for disadvantaged people.