Patrick
Whitworth
Patrick Whitworth read Modern History at Christ Church Oxford, and a Theology MA in Reformation Studies under T. H. L. Parker at Durham. He has spent over 40 years in Anglican Ministry, most recently in Bath, and in retirement facilitates lay and clergy training alongside his writing. He is married to Olivia with four grown up children and three grandchildren.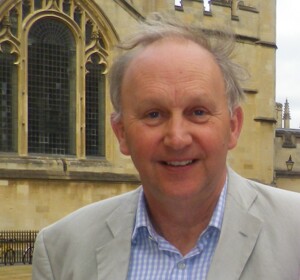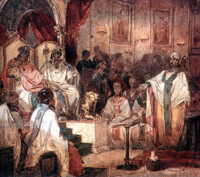 Why were the fourth and fifth centuries such a crucial yet turbulent time for the universal Church? Patrick Whitworth outlines why these were such formative years for Christianity in these slides from the launch of his new book, Constantinople to Chalcedon: The Shaping of Things to Come. Intri…
Added about a year ago. Read More
Paperback £24.99 £19.99
ISBN: 978-1-910519-47-9

An exploration of the theological turmoil of the fifth-century church, and the impact it had on the future of Western Europe.

Paperback £14.99 £12.99
ISBN: 978-1-908381-17-0

A comprehensive, clear, and accessible introduction to the writings and complex characters of the Cappadocian Fathers—Basil of Caesarea, Gregory of Nyssa, and Gregory Nazianzen—and a crucially formative period for Christian thinking.

Paperback £9.99
ISBN: 978-1-908381-24-8

The Gospel of Luke uniquely proclaims that the message of good news was for the outsider in society. Explore why and how Luke and Acts can direct mission to those who are outsiders today.