Bigger and Wilder
:
Life, loss and learning to be a pilgrim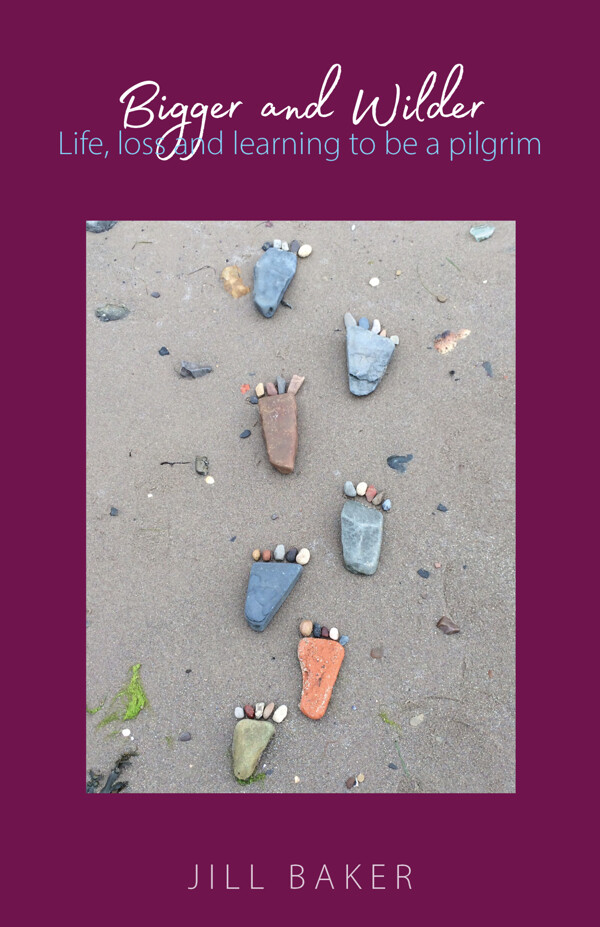 Buy this book!
Price: £14.99
E-Book Availability
Using a Windows PC or Mac? Download the Kobo app to enjoy our e-books!
Book Details
Format: Paperback (163 pages)
Publisher: Sacristy Press
Date of Publication:
1 August 2023
ISBN: 978-1-78959-294-8
Permission must be requested to reuse any content from this book. Request Permission
​Having experienced the ancient spiritual practice of pilgrimage as a lifeline following tragic bereavement, Jill Baker has discovered more about being a pilgrim—not only by making journeys but also by identifying and developing attitudes and perspectives which help her and others to travel well through this journey of life, with all its ups and downs, green pastures and desolate spaces.
In this book, she encourages us to step into the pilgrim spirit and discover more about the big, wild God who constantly calls us to follow. The book dips into the biblical roots of pilgrimage and takes a cursory voyage through the history of the practice, particularly asking the question about how pilgrimage fits into a Methodist theology and culture.
Jill Baker invites us to explore pilgrim words, such as restlessness, encounter, attentiveness, courage, liminality, to suggest ways in which seeing our lives as pilgrimage may help us to navigate through them, reflects on how the experience of and thinking about pilgrimage has affected her own ongoing journey with grief.
As the practice of pilgrimage continues to grow in popularity in many parts of the Church, this exploration of the subject invites readers to journey, physically and metaphorically, to meet God who is more than they have previously imagined. With gentle honesty and acute perception, Jill Baker draws on her experience of making and leading pilgrimages, on her Methodist Christian identity, and on her own story to own the divine discontent out of which pilgrimage is born and to open up a vision of an encounter with God that is transformative.

Taking a broad view of the Christian tradition of pilgrimage in all its dimensions and not shying away from the more difficult aspects of that history, this is a book that offers both to newcomers to the practice and to those who count themselves as experienced pilgrims the opportunity to learn more of God and more of life.

The Revd Dr Jonathan Hustler, Secretary of the Methodist Conference
Having come to an appreciation of pilgrimage following a family tragedy, Jill Baker offers a history of pilgrimage and advice on the practice, along with reflections on how pilgrimage might fit into a Methodist way of life. Her conversational style and down-to-earth comments make this a most engaging and enriching read.

Led by Jill, we meet with pilgrims from the biblical narrative, along with saints (and scoundrels!) from these islands; we explore a variety of pilgrim places and we reflect on the day-to-day practice of pilgrimage, including ideas for what might be termed 'local' pilgrimage and for prayer.

This is a book for the aspiring pilgrim, but also, and importantly, for those who have walked the pilgrim path and who will value that experience in a deeper way having read it.

Go n'eiri an bothair leat/libh! (An Irish blessing: May the road rise before you (singular/plural))

Gillian Kingston, Vice President, World Methodist Council
About the author
Jill Baker discovered pilgrimage as a "lifeline" following the suicide of her 18-year-old son in 2012, when she "needed God to be bigger and wilder". As a Methodist lay woman she has led many pilgrim groups but sees the pilgrim life as about much more than making a physical journey.