Like There's No Tomorrow
:
Climate Crisis, Eco-Anxiety and God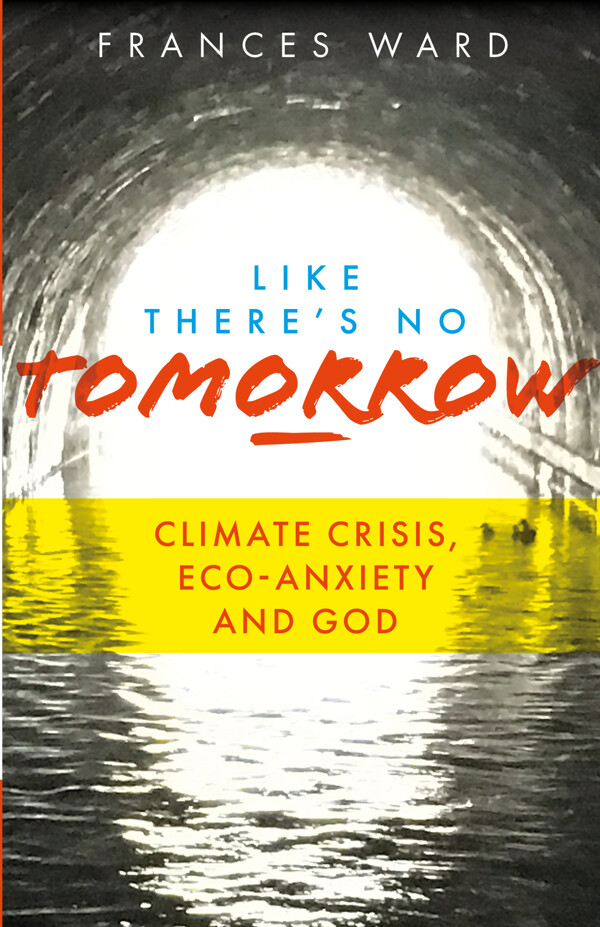 You may also like…
Paperback £14.99 £12.99
ISBN: ISBN: 978-1-908381-95-8

At a time when barbarous acts of terrorism are being committed globally and society ponders whether the perpetrators are legitimate religious adherents, Marcus Paul makes an unflinching and counter-cultural examination of some of the worst periods in the Church's history.

Paperback £14.99 £12.99
ISBN: ISBN: 978-1-908381-18-7

Theonomics asks if theology is capable of informing, shaping and penetrating all aspects of life, and especially economic life.

Paperback £12.99 £10.99
ISBN: ISBN: 978-1-908381-04-0

An examination of the claims made by the followers and promoters of both atheism and religion in a sensitive and interesting way.
Reserve your copy now!
Pre-order price guarantee
Price: £12.99
Pre-order this title now and it will be sent to you as soon as it is published. The retail price of the book has not yet been finalised, but if you pre-order today we guarantee that you won't pay more than £12.99, and if the price reduces before release we will refund the difference.
E-Book Availability
Sorry, this book is not yet available as an e-book. We usually publish e-books within a few weeks of the paperback or hardback version.
Book Details
Format: Paperback (252 pages)
Publisher: Sacristy Press
Date of Publication: 1st March 2020
ISBN: 978-1-78959-088-3
These details are provisional until the book is published.
Synopsis
The questions raised by the possibility of climate catastrophe and an uninhabitable earth are enormous, and Christians often find it difficult to address them. Yet people of faith do need to engage with the reality of the tragic loss of creation and the fact that this has been caused by humans.
How should we live in the end times? How can we live with hope, even in the face of the inevitability of the radical impact of a climate catastrophe, the collapse of biodiversity and rising sea levels?
Frances Ward reflects on these questions and shows how it might be possible to continue to respond to God in faith, hope and love. Her theological and contemplative reflection enables us to sustain hope that hopes against hope and thus to be able to respond to eco-anxiety. Her deep lament provokes a fierce hope to enable humanity to live life to the full, like there's no tomorrow.
Catastrophic climate change is the issue of our age—ethical, political, scientific, and theological—but few theologians have attended to it with the urgency and passion that it deserves. Not so with Frankie Ward. In Like There's No Tomorrow emotion is allowed to be raw, and lamentation be loud, but equally there is hope here: for the climate, but also for an all-encompassing reorientation to a better way of life.Andrew Davison, Starbridge Lecturer in Theology and Natural Sciences, University of Cambridge
The poet Emily Dickinson tells us that hope "perches in the soul". Frances Ward asks here what it would take in our day to make it fly. We are a people on the verge of extinction. Progress is never made by contented people, nor will the necessary ruptures needed to stop our damaging behaviours ever be made convincing by them. However, Frances Ward's discontent understands the deep connections between the inner and outer landscapes. She scrutinizes both on a journey, with a restless attention, and writes this journal of soul and world in a poetic voice. The result is a holy and subversive protest for creation and for God.Mark Oakley, Dean of St John's College, Cambridge
Facing up to apocalypse is not a new challenge for the people of God. But rather than fearing an apocalypse at God's hand, we now fear an apocalypse where it seems God has left the building. Like There's No Tomorrow records two journeys: a canal boat voyage through the heart of England and the heartfelt pursuit of faith in a time of climate crisis. Buoyed beautifully by scripture, poetry, natural history, and theology, Ward invites us to turn fear to lament, finding the courage to be truthful, to grieve, and to give thanks.Hannah Malcolm, winner of the Church Times Theology Slam 2019