Sink or Swim
:
Catholicism in Sixties Britain through John Ryan's Cartoons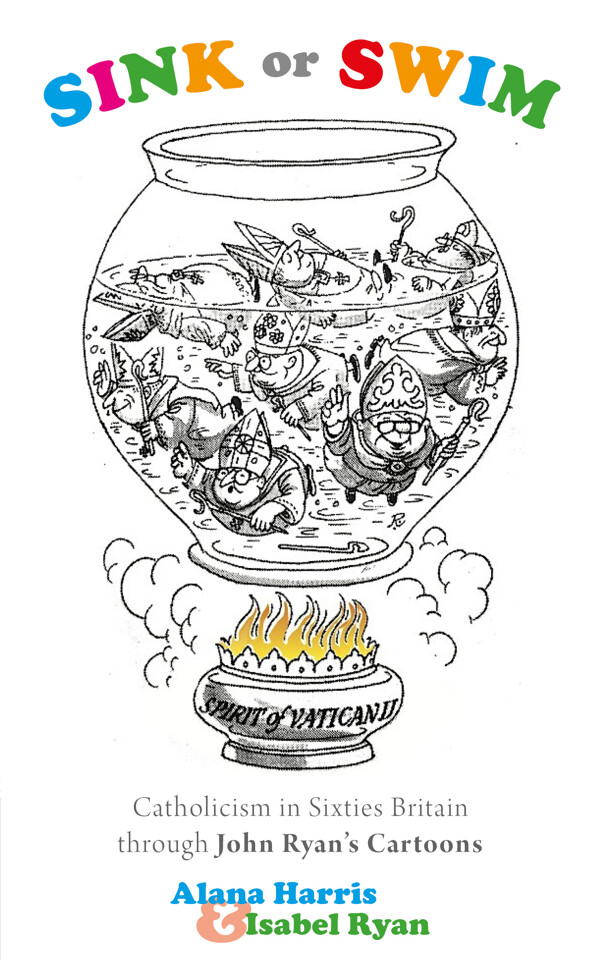 You may also like…
Paperback £19.99 £17.99
ISBN: ISBN: 978-1-78959-026-5

The Council of Jerusalem, which committed Christianity to offering to gospel to all of humanity, was the most important moment in the history of the Church. Michael Knowles argues that the Church needs to rediscover the Council and its message for the sake of its own credibility today.

Paperback (colour) £6.99
ISBN: ISBN: 978-1-908381-10-1

Eustace was a naughty monk who lived in France during the Middle Ages. This engaging and enjoyable book for younger readers tells an intriguing story with an educational twist.

Hardback (colour) £60.00
ISBN: ISBN: 978-1-910519-25-7

An essential reference cataloguing the biographical history and significant events of all Roman Catholic diocesan bishops who have been in office since the Restoration of the Catholic Hierarchy in England and Wales in 1850, and in Scotland since the Restoration in 1878.
Buy this book!
Price: £12.99
E-Book Availability
Sorry, this book is not yet available as an e-book. We usually publish e-books within a few weeks of the paperback or hardback version.
Book Details
Format: Paperback (140 pages)
Publisher: Sacristy Press
Date of Publication: 15th November 2020
ISBN: 978-1-78959-138-5
Synopsis
The Sixties was an iconic decade, conjuring images of marked generational conflict and "sex, drugs and rock-n-roll", but also of the Second Vatican Council (1962–5), the "permissive" legislation and Britain's counter-culture, as well as the social transformations of the period encompassing ecumenism, the advent of the women's movement and the beginning of the Troubles.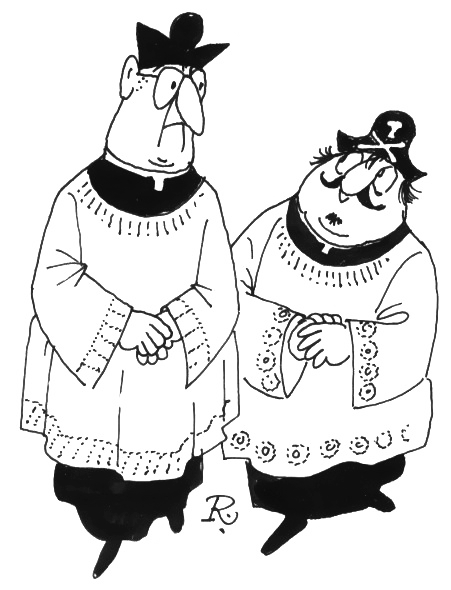 Better known as the creator of the BBC television series Captain Pugwash, John Ryan (1921–2009), through his weekly illustrations in the Catholic Herald, offered a topical interrogation of the British Catholic Church's sometimes adaptive, though often inflexible responses to the changes and challenges of the period. This collection of Ryan's cartoons provides a personal portrait of the extraordinary ups and downs of religion in the Sixties—encompassing the machinations of popes and cardinals, the testimony of expert witnesses, runaway priests, radical reformists and lay protest movements.
​​Alana Harris is a Senior Lecturer in Modern British History at King's College London.
Isabel Ryan is the younger daughter of the artist and cartoonist John Ryan.