Resounding Body
:
Building Christlike Church Communities through Music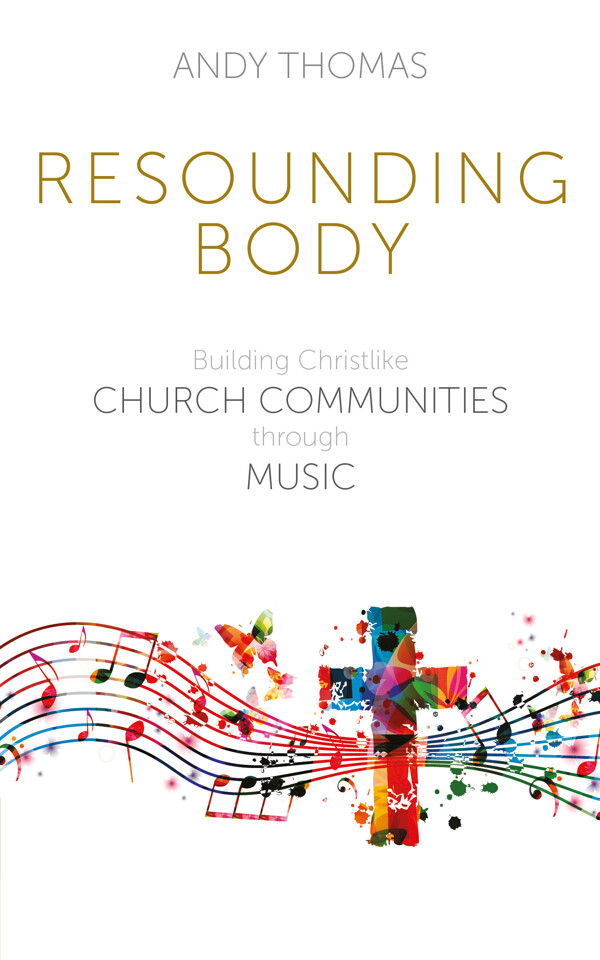 You may also like…
Paperback £16.99 £14.99


Animating Liturgy invites you to consider the liturgical offering which stands at the heart of the Christian faith.

Paperback £16.99 £14.99


Cathedrals are one area of the church's life where increasingly the unchurched and the half-believer encounter God, and where the institutions of our society instinctively engage with the Christian gospel. Holy Ground digs deep into the life of England's cathedrals, and discusses such diverse topics as finance, growth, heritage, liturgy, development, music and art.

Paperback £9.99 £7.99


These radical prayers break the mould of the "collect" prayers that are so familiar to millions of Christians worldwide. They are the result of the author's struggle with the blandness and predictability of so many of the church's traditional prayers. Useful for both personal and liturgical devotion, these prayers will both challenge and nourish.
Buy this book!
Price: £12.99
E-Book Availability
Using a Windows or Android device? Download the Kindle or Kobo app to enjoy our e-books!
Book Details
Format: Paperback (112 pages)
Publisher: Sacristy Press
Date of Publication: 1st September 2020
ISBN: 978-1-78959-112-5
Synopsis
In many churches, music leaders perform a vital function. They help to build churches as the "body of Christ", living Christlike communities. However, resources can be in short supply.
Combining recent theological reflection with practical advice, Andy Thomas, an experienced leader of music in churches, shows how music-making can help to transform individuals and communities into the body of Christ.
This valuable book encourages music leaders to step up and persevere in low-resource contexts, and challenges all those who lead music in worship to refocus on building communities, not just on producing musical results. It is essential reading for all who lead and direct music in congregations and local churches, as well as clergy, elders, worship committees and educators who oversee and support them.
This book will be an inspiration to all who are called to serve a congregation as church music leaders in a local parish situation. Full of hope and thoughtful ideas, it deals sensitively with many of the practical issues involved in including a wide range of people in the musical ministry. Highly recommended!

Miles Quick, Head of Congregational and Instrumental Music, Royal School of Church Music
This is an insightful and very readable guide to music in worship, for churches where musical resources are thin. It'll be helpful for any musician or minister wanting to develop their music in church. It roots music in a theology of inclusion and charts an encouraging way forward.

Giles Goddard, Vicar of St John's in Waterloo
Written in an engaging style, full of human stories and underpinned with solid theology, this book sets before us a vision of what church music and church musicians can be: signs and foretastes of the Kingdom of God, learning in microcosm the lessons of being the body of Christ that the whole church needs to take on board. It is the perfect guide for any church that wants to focus on what really matters when setting up a choir or music group, and will provide refreshing food for thought, prayer and action for existing groups of church musicians.

Mark Earey, Director of Anglican Formation and Tutor in Liturgy and Worship, The Queen's Foundation for Ecumenical Theological Education
Exploring St Paul's metaphor of the body of Christ, Thomas interweaves scholarship and personal experience, using real-life situations to open each chapter and including discussion questions and detailed bibliography and notes. He offers insight into the joys and frustrations of an ordinary Anglican church with limited musical resources. … Though clearly a helpful guide for those who lead worship bands and choirs, this book also reminds us that music is there to help God's people engage with God's Spirit. This makes it relevant for all involved in leading worship whether in traditional or more informal churches across the denominations.

April McIntyre, Transforming Ministry
The text offers a thoughtful analysis of the role of church music regardless of resources. The writing is pithy, with amusing and recognisable stories giving brief cameos from the author's experience as a choir director. At the end of each chapter are questions to help the reader assimilate the thoughts outlined – these useful resources would facilitate group study. The book draws on a wide collection of references, offering the opportunity for the reader to engage with further study.

Andy Thomas does not sit idly by when circumstances are not ideal. This is a well-considered book for church musicians and all clergy. It is an inspiration for the church at a time of uncertainty.

Jacqueline Mullen, Anaphora
Had I possessed this book through my ministry, I would have been better pastorally enabled to work with musicians, singers and congregations, to meet their needs, and with them better to form the Body of Christ in the contexts in which I have served.

Andrew Pratt, Honorary Research Fellow, Luther King House, Manchester