Living Culture, Living Christ
:
On Becoming Fully Human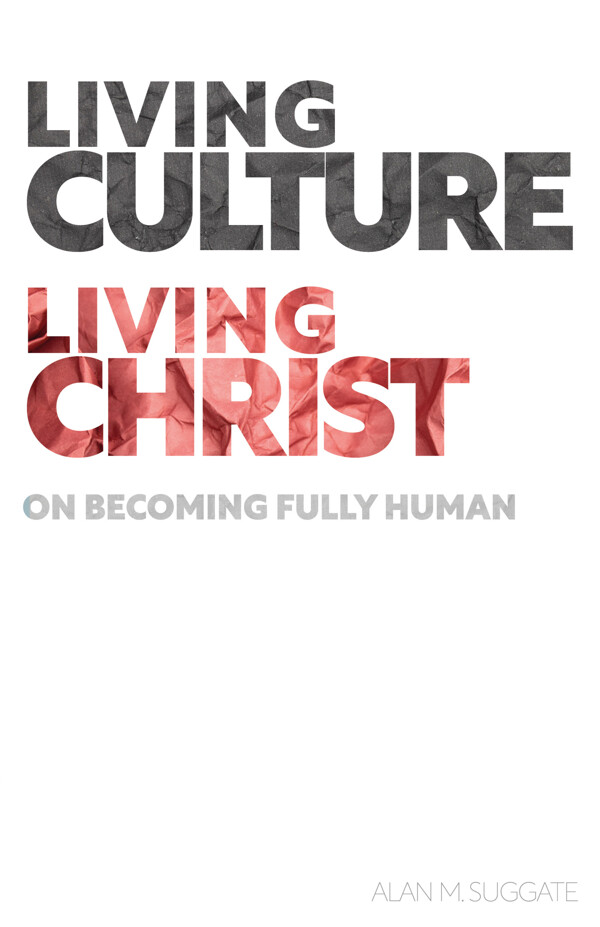 You may also like…
Paperback £12.99


A book examining lament as a means of articulating faithful incomprehension, and as a resource for what have been called communities of honest sadness.

Paperback £16.99


Rooms and Wort analyse what the North actually is, and why we need to study our context if we want to understand more about God and God's ways.

Paperback £14.99


A celebration of the conversation and friendship between members of various Christian traditions (Roman Catholic, Methodist, Church of Jesus Christ of Latter-day Saints, and Anglican) and a substantial contribution to a theological understanding of the Church of Jesus Christ of Latter-day Saints in dialogue with other Christian churches.
Reserve your copy now!
Pre-order price guarantee
Price: £14.99
Pre-order this title now and it will be sent to you as soon as it is published. The retail price of the book has not yet been finalised, but if you pre-order today we guarantee that you won't pay more than £14.99, and if the price reduces before release we will refund the difference.
E-Book Availability
Using a Windows or Android device? Download the Kindle or Kobo app to enjoy our e-books!
Book Details
Format: Paperback (194 pages)
Publisher: Sacristy Press
Date of Publication: 15th July 2022
ISBN: 978-1-78959-243-6
These details are provisional until the book is published.
Synopsis
​Our society is now deeply divided and characterised by distrust, struggling to fathom its predicament and find a remedy. Alan M. Suggate analyses the West's liberal project, where impersonal science and technology dominate public discourse, whilst values are left to free individual choice, placing them beyond rational debate. When Capitalism is inflated from ideology to obvious truth and politics degraded into populist power games a shared common life and flourishing culture become impossible dreams.
Alan M. Suggate instructs a revival of a humanistic culture centred on flesh-and-blood persons and embedded in nature, and spells out the creative practice of the sciences, social relations, and music and the arts.
Christians are called to be active in the public sphere, to work alongside others to transform society. Corporately they should be engaging in liturgy, the dramatic entering into God's action in Christ. They should be drawn by Christ – incarnate, crucified and risen – into the Trinitarian life right in the thick of ordinary life, turning outwards to all others and giving themselves within the unwavering love of God for the world.
The saying that wisdom is the fruit of experience is abundantly vindicated in Alan Suggate's passionate yet reasoned defence of an Anglican-inspired Christian humanism. Liturgically rooted and politically engaged, this book represents the fine distillation of a lifetime of reflection and points us with real insight to the kind of public theology urgently needed in modern Britain.

Robert Song, Professor of Theological Ethics, Durham University