Cuthbert of Farne
:
A novel of Northumbria's warrior saint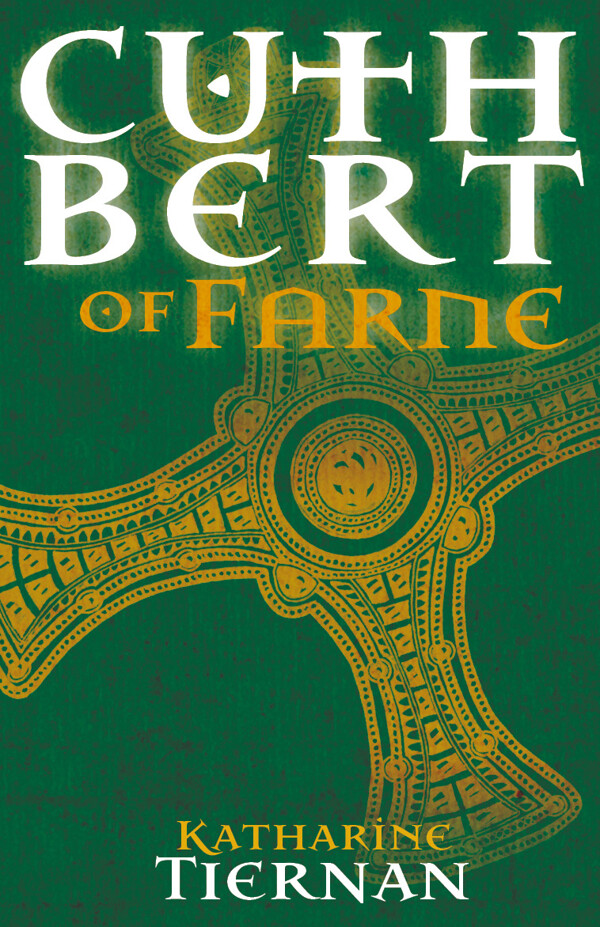 You may also like…
Paperback £12.99 £9.99
ISBN: ISBN: 978-1-908381-09-5

A dual narrative set at the dawn of the twenty-first century and in the compelling political landscape of the Jacobite Uprising, this tale shows that while the world may change, love stays just the same.

Paperback £14.99 £12.99
ISBN: ISBN: 978-1-910519-86-8

Translated from the #1 Danish Bestseller, this is a gritty, powerful story about the prominent role women played in the spread of Christianity in seventh-century Britain. Be are drawn into a world of dark dealings, powerful patriarchy and religious wrangling...

Paperback £12.99 £9.99
ISBN: ISBN: 978-1-78959-078-4

A tale of violence and intrigue, revenge and reconciliation – and of true love lost and found. Set in the ninth century at the time of the Viking invasions, Place of Repose follows the flight of St Cuthbert's monks from Lindisfarne and their turbulent journey in search of a new home for the saint.
Buy this book!
Price: Was £12.99 Now £9.99
E-Book Availability
Using a Windows or Android device? Download the Kindle or Kobo app to enjoy our e-books!
Book Details
Format: Paperback (298 pages)
Publisher: Sacristy Press
Date of Publication: 20th March 2019
ISBN: 978-1-78959-009-8
Synopsis
A young Anglo-Saxon warrior lays down his sword to follow a vocation that means leaving behind wealth and position – and women. Cuthbert, the seventh-century Northumbrian bishop and saint, has become the subject of many a legend. Here we see Cuthbert through the eyes of those closest to him: Princess Aelflaed, his daughter in God, and Eata, his Abbot. This is a time of war between the peoples of the North, and with powerful Bishop Wilfrid seeking to impose Roman practices, the Church is in danger of splitting.
Cuthbert longs for the windswept solitude of Inner Farne, when he is summoned back to become the most powerful church leader in the land. Will it be a calling too far for the holy man and reconciler?
This is a moving and powerful historical novel and a must-read for all who love the stories of the Northern saints and want to know more about the earliest days of Christianity in the North.
In this glorious novel we meet not an ascete who has turned his back on the world, but a man deeply involved in the social and political conflicts of his day and dedicated to peace and reconciliation. From his rocky abode, lashed by the bitter salty North Sea winds, in the company of seals and seagulls, and with little in the way of food or physical comfort, he is a warrior engaged in a rare kind of struggle. But this is also a tender story of love and longing and belonging in the new Christian communities of seventh-century Northumbria. You will want to walk that coast, breathe that air.

Vibeke Vasbo, Author of The Song of Hild
Tiernan has a flair for psychological insight and an imagination that fills in the gaps in the historical record without ever doing violence to what is likely. She is also possessed of a vivid visual imagination, and an illuminator's eye for small details. This is a highly pleasurable and intelligent piece of historical fiction.

Fiona Hook, The Church Times
Whether you are looking for an exciting historical novel or are interested in the northern saints, this is the book for you. The author has researched the writings of both Bede and that of the anonymous monk who wrote a life of Cuthbert shortly after his death. The book known as The Anonymous Life tells more about the young Cuthbert than does Bede. It is from this that we learn Cuthbert, far from being a poor shepherd boy, actually came from a well-to-do background and, like all boys of his station in Anglo-Saxon Northumbria, was expected to be a warrior and took part in at least one battle. Katharine Tiernan uses this material to tell us more about the childhood of Cuthbert and imagines how he came to turn from this to the life of the much-loved monk.

What I particularly enjoyed about this book is that it is fast-moving but that, when the author uses her imagination to bring to life parts of the story which do not come from historical sources, she has taken no liberties with the characters or the situations in which they found themselves. She makes clear the political background to the Synod of Whitby: we meet the young Wilfred and understand more about his conflict with the Irish Church; we also meet Eata, Boisil, Hild and also the political leaders of the time, and they all behave in the manner which Bede leads us to expect.

I have recommended this book to all the guides in Durham Cathedral, but it is worthy of a much wider audience. I couldn't put it down.

Lilian Groves, Senior Guide at Durham Cathedral