Following Christ
:
Sermons for the Christian Year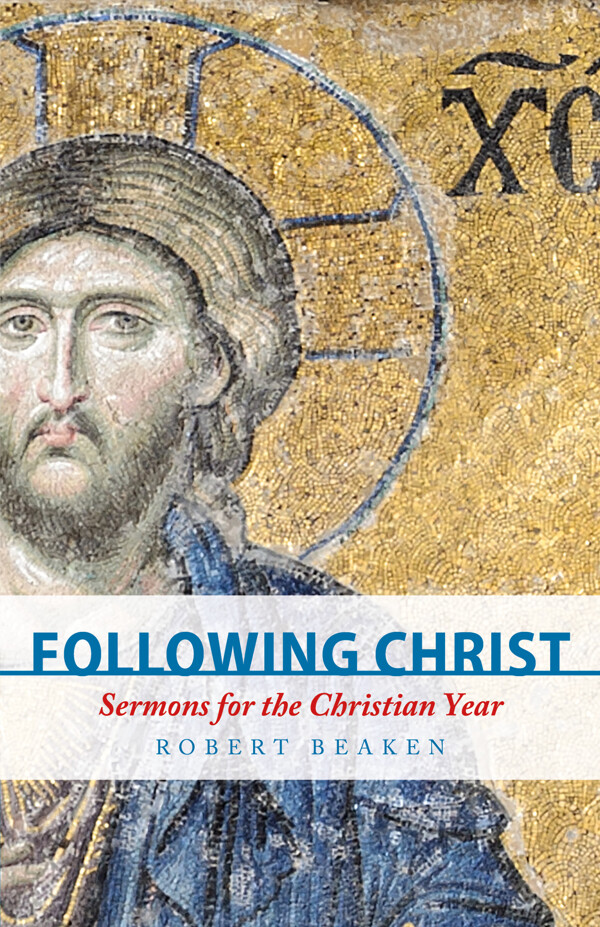 You may also like…
Paperback £12.99 £10.99


A collection of sermons that explore how we can learn to hear the voice of God in prayer, in the life of Jesus and in the human voice.

Paperback £8.99 £7.99


A letter from a bishop to his newly-ordained son, revised for today's audience and with an epilogue by the original recipient (who is now Dean of Chelmsford) reflecting on ministry today.

Paperback £14.99 £10.99


An edited collection of sermons preached by Michael Sadgrove during his time as Dean of Durham (2003–2015). Thought-provoking and inspiring. Foreword by Justin Welby.
Buy this book!
Price: Was £12.99 Now £10.99
E-Book Availability
Using a Windows or Android device? Download the Kindle or Kobo app to enjoy our e-books!
Book Details
Format: Paperback (130 pages)
Publisher: Sacristy Press
Date of Publication: 1st April 2020
ISBN: 978-1-78959-082-1
Synopsis
Following Christ is a collection of sermons and spiritual addresses given by The Revd Dr Robert Beaken in urban and rural parishes, following the Church's liturgical year including Advent, Christmas, Candlemas, Lent, Holy Week, Good Friday and Easter, Ascension Day, Trinity Sunday and Christ the King. Interwoven with this are sermons examining the life and ministry of Jesus Christ, which reflect the author's love of Holy Scripture and experiences as a pilgrim in the Holy Land. The book looks at the sacraments including baptism, the Eucharist, confession, marriage and ordination.
This is a book to be dipped into, perhaps during Lent, on a quiet day or during a retreat. The sermons and addresses were delivered to a wide range of people, ranging from members of an Anglican religious community, to parents bringing their babies to be baptized.
Beaken's style is clear and readable (and listenable). He communicates the basics of the Christian faith clearly, and inflects this with personal references that do not collapse into self-indulgence. Taken as a whole, this volume is a very fine exposition of what we Christians believe and do, and why. That this has come from the pen of an "ordinary" parish priest gives this writer grounds for optimism in a Church all too often in thrall to spin and glitter. Highly recommended.

The Revd Peter McGeary, Church Times
This collection of sermons (so well presented and published by Sacristy Press) offers an invaluable insight into the way in which an intelligent and articulate expression of the Catholic tradition within rural Anglicanism can continue to be expressed in a coherent and engaging manner. … Here is not just a collection of sermons, but an illustration of one way of celebrating the Christian community within rural life.

Leslie J. Francis, Rural Theology
There is enough richness and originality of content to interest the seasoned sermon hearer, and it certainly would work as a introduction to the Christian Faith, or the basis for confirmation preparation. It could have a multitude of applications. It is a very attractive little book to have around and a delight to read with a very clear typeface. It has not been difficult to be very positive about this collection which was produced as a thanksgiving for thirty years in ordained ministry: here's to many years more!

Andrew Hawes, New Directions
A book of sermons can sound daunting, maybe full of theological ideas. Father Beaken will quickly change your mind. … This small book is full of gems. … This book could happily be read by those well-versed in the Christian Faith and equally by those new to that Faith.

Betty Jarrett, Walsingham Review
What comes through in all of [Beaken's sermons] is a parish priest talking to his people, whom he knows well and with whom he has a relaxed relationship.

The Revd Canon Dr Philip Ursell
A humble and generous collection of sermons. … As the year of Our Lord 2020 has acquainted all of us preachers with the murky urgency of preaching through trauma, Beaken's wisdom meets us as great gift. … The book is refreshing in its attentiveness to the basics: the Christian is to read the Word of God, to receive the sacraments, to serve others, to pray without ceasing, and to nurture a fierce and uncompromising holiness. The author's Anglo-Catholic sensibilities inform poignant reflection on the sacramental life, but he is no partisan. Tradition is no enforcer of rubrics here, but instead an adventure story.

Brit Frazier, The Living Church