The Writing on the Wall
:
Everyday Phrases from the King James Bible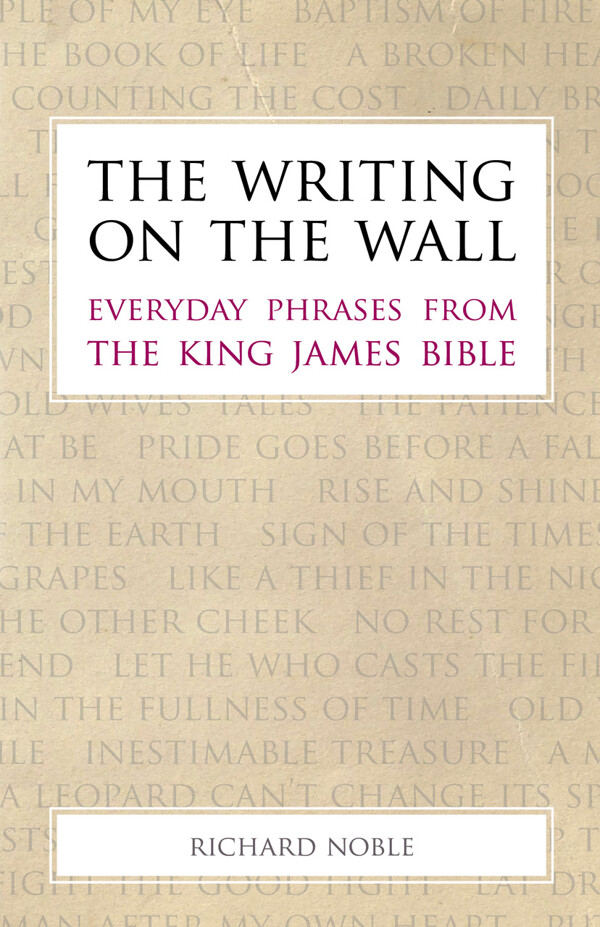 Buy this book!
Price: £9.99
E-Book Availability
Using a Windows PC or Mac? Download the Kobo app to enjoy our e-books!
Book Details
Format: Paperback (112 pages)
Publisher: Sacristy Press
Date of Publication:
1 January 2015
ISBN: 978-1-908381-22-4
Permission must be requested to reuse any content from this book. Request Permission
65 well-known phrases that you probably didn't realise came from the King James Bible!
The King James Bible is a treasure-trove of idioms and clichés that have entered everyone's vocabulary—and yet few are aware of the Bible as their source.
Whether your interest is purely linguistic, theological, or devotional, this book assumes no prior familiarity with the scriptures. By providing the context of each book and phrase it becomes a useful guidebook, bringing the Bible alive. With 40 phrases in the first section and 25 in the second, it can even be used through the days of Lent and Advent.
Taking a phrase from each book and exploring its origins and modern usage, Richard Noble gives a fascinating glimpse into this "inestimable treasure", the first mainstream English translation and still unequalled in linguistic beauty.
The author, Richard Noble, has found an incredible 559 everyday phrases in the King James Bible! You can find them all at KJVsayings.com, and we will be tweeting them daily from @KJVsayings. He has also created his own website dedicated to the book and his quest to find even more phrases from the KJV!
It isn't until someone does something like this that one realises the almost limitless depths of the King James Bible. … Richard Noble's remarks on his extractions are brilliant – quite exceptional and quite enthralling. And of great use when writing sermons!Ronald Blythe, columnist for The Church Times
This is a fascinating book. It would be a great gift, and not just for Christians, but for anyone who loves the language of the bible … The introductions to the books of the Bible are well researched and concise, inspiring the reader to pick up a bible and read more, and the vignettes about the chosen phrases are memorable and draw on a huge frame of reference in political, social and literary life. This is the kind of book you could buy to read yourself, and then when you've finished, leave it lying around for others to pick up and be fascinated by.AllyB on Amazon